The 2022 Subaru Love Promise Community Commitment Award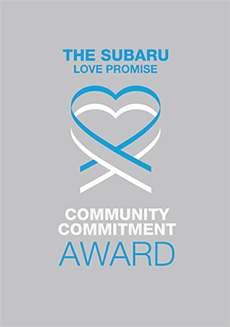 We've been nationally recognized for our dedication to our community and the Subaru Love Promise.
We're honored to receive the 2022 Subaru Love Promise Community Commitment Award. This award nationally recognizes Subaru retailers who are making the world a better place while demonstrating an outstanding commitment to supporting passions and causes in local communities. These efforts are focused in important areas such as the environment, community, health, education, and pets.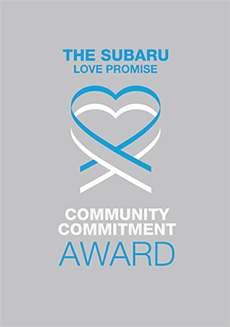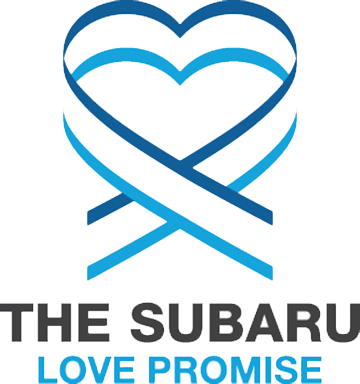 What is the Subaru Love Promise?
Subaru and our retailers believe in making the world a better place and the Subaru Love Promise is our vision of respecting all people. This is our commitment to show love and respect to our customers and to work to make a positive impact in the world.
How is McGrath Evanston Subaru dedicated locally to the Love Promise?
McGrath Evanston Subaru is committed to the Subaru Love Promise! We work with and actively participate with numerous local charities, faith-based groups, and service organizations. At McGrath Evanston Subaru we have developed Lease4Love. Every time someone leases a new Subaru at McGrath Evanston Subaru we donate $50 to charity. For example, in the fall of 2021, a sizable Lease4Love donation is being made to the local school districts to help provide school supplies, including backpacks, headphones, pens, crayons, water bottles, and healthy snacks.
Evanston Environmental Association.
219 Education Foundation, Northwestern University, Skokie Public Library
Skokie Little League, Evanston Baseball, Skokie Chamber of Commerce, Northshore Center for Performing Arts, Chicago Pride Parade
CJE Senior Life, Niles Township Food Pantry, USO of Illinois
Love Promise Stories from McGrath Evanston Subaru
Subaru and McGrath Evanston Subaru believe in making a positive impact on the communities in which we live and work. We uphold that belief through our Love Promise Community Commitment. Every month, we select inspiring stories from customers and partners from around our area who strive to support our collective commitment and feature them here
$20,000 Raised for Pet Adoption - Holly S
Our 27th Annual Strut for Strays kicked off at McGrath Evanston Subaru on Saturday, September 10th. About 100 walkers and their dogs strut with other C.A.R.E.™ supporters in the morning for a 2.5-mile walk on the North Shore Sculpture Path. In 2021, C.A.R.E. helped re-home 344 pets at a total cost of more than $100,000 (it costs at least $300 to prepare just one pet for adoption). Additionally, C.A.R.E.'s Pet Food Pantry has grown exponentially during the economic downturn to help pet owners in need keep their pets at home.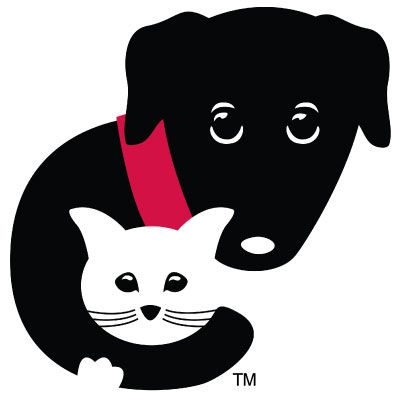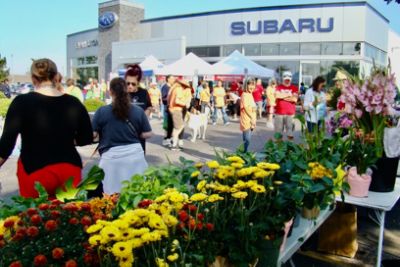 ---
Subaru Love Learning at McCracken Middle School - Nancy A
Today, our teachers at Oliver McCracken Middle School greeted General Manager Jeremy Gleason and Sales Manager George Koselke of McGrath Evanston Subaru to say thank you for $3,000 in donations through AdoptAClassroom.org and six purple boxes of school supplies which proudly read " Subaru Loves Learning" McGrath Evanston Subaru, in partnership with AdoptAClassroom.org, is helping to ensure that students have equal access to the supplies and learning materials that they need. Last year, Subaru of America, Inc. helped 300,000 students in communities across the country! McCraken Middle School welcomes the ongoing help of McGrath Evanston Subaru for our students.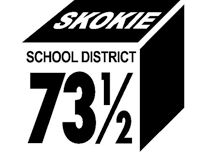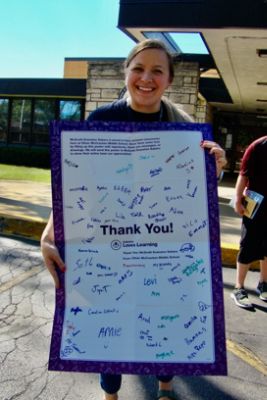 ---
CJE SeniorLife Celebrates 50 Years - Felicia B
Great fun at Sunday's CJE SeniorLife Festival of Generations celebrating CJE's 50th anniversary. Thank you to Jeremy Gleason and the staff at McGrath Evanston Subaru for your continued support and retaining CJE SeniorLife as your Hometown Charity for 2022/2023. For 50 years, CJE SeniorLife has been helping older adults pursue lives of meaning, independence, and good health. Today, CJE has over 300 employees who provide 20,000 older adults and their family members with a myriad of programs and services annually. These services include independent housing, assisted living, home-delivered meals, transportation, adult day services, geriatric care management, health and wellness activities, counseling services and support groups for older adults and caregivers, and numerous lifelong learning opportunities.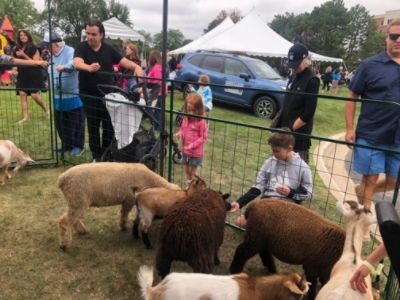 ---
Packing School Supplies for Subaru Loves Learning - David W
Mike McGrath and Jeremy Gleason spend the afternoon packing school supplies for local schools. The Subaru Love Promise lives at McGrath Evanston Subaru.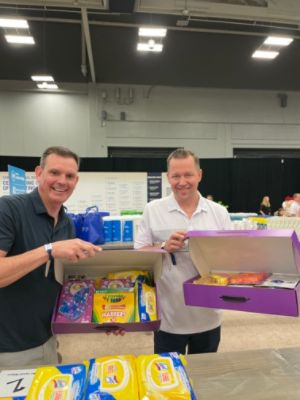 ---
McGrath Evanston Subaru Brings Love and Hope to Cancer Patients - Shelby W
This June, I had the pleasure of delivering 80 blankets to NorthShore University HealthSystem's Kellogg Cancer Center located inside the Evanston Hospital. It was a hot summer day with the sun shining down in the cancer center lobby, where the McGrath Evanston Subaru team and myself were greeted by the staff, which included members of the NorthShore University HealthSystem Foundation, Kellogg Cancer Center heads, and nurses. Everyone was so grateful for the generosity of McGrath Evanston Subaru and our LLS support as an organization to be providing such comforting gifts to their patients. The blankets were also accompanied by messages of hope cards that were written by customers, staff, and families of McGrath Evanston Subaru. We hope these items show KCC patients that there are so many people supporting them throughout their diagnosis, treatment, and overall journey. Many thanks to McGrath Subaru for their support of LLS and our mission of curing blood cancers and improving the quality of life of patients and their families, and to the Kellogg Cancer Center team for their relentless fight against cancer and for all that they do for their patients.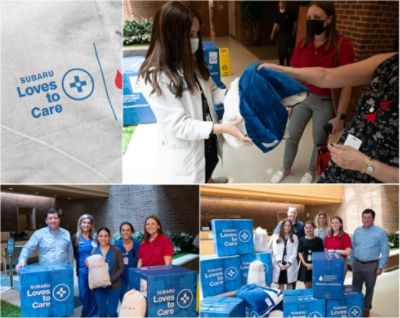 ---
A Hole-in-One Wins a New Crosstrek - Sean W
The sponsorship by McGrath Evanston Subaru at this year's Northwestern University Golf Outing was the highlight of a perfect day at the Glen Club in Glenview, IL. Although nobody won the car, our athletes shot a few close calls.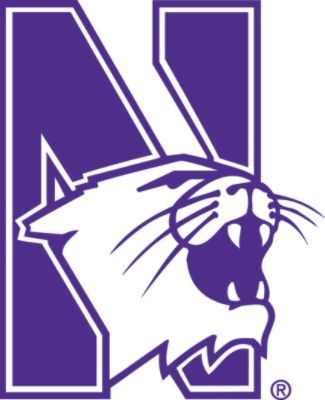 ---
Subaru Donates A Quarter-Million Blankets - Sam T
Special thanks from Evanston Hospital to Jeremy Gleason and Evan Paddor of McGrath Evanston Subaru for the beautiful blankets. Our caring staff will distribute the blankets to patients diagnosed with leukemia, lymphoma, or myeloma. The Leukemia & Lymphoma Society thanks Subaru and retailers like McGrath Imports, which have provided 230,000 warm blankets to patients fighting cancer in hospitals and treatment centers nationwide.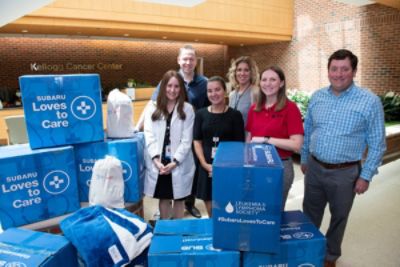 ---
Skokie Little League with McGrath Evanston Subaru - Pancho E
Thanks to McGrath Evanston Subaru for supporting our Skokie Indians Little League. We appreciate your support and cheering! (Pictured Coach Christina and Herbert Mejia from McGrath)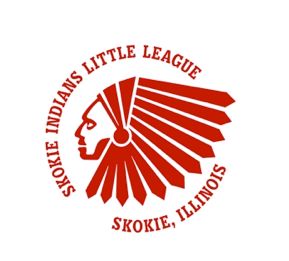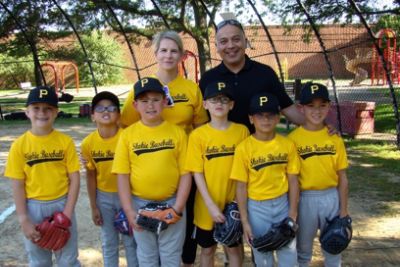 ---
Floating the Des Plaines River with McGrath Evanston Subaru - Alan P
Thank you to McGrath Evanston Subaru for sponsorship of the 65th Annual Des Plaines River Canoe & Kayak Marathon. Our beautiful course runs 18.5 miles on the upper Des Plaines River from Libertyville to Mt. Prospect. The participants float and paddle in many different kinds of vessels. The fastest boats arrive in just over 2 hours, while some prefer a more relaxed 5-hour float and paddle. The river is free-flowing thanks to dam removal by The Lake County Forest Preserves and The Forest Preserves of Cook County. The Des Plaines River Association produces our event.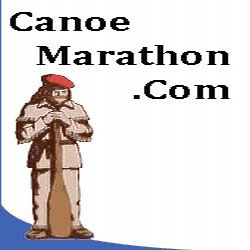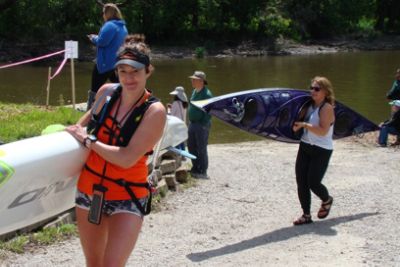 ---