The 2022 Subaru Love Promise Community Commitment Award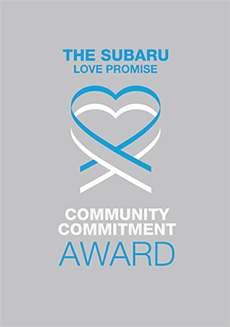 We've been nationally recognized for our dedication to our community and the Subaru Love Promise.
We're honored to receive the 2022 Subaru Love Promise Community Commitment Award. This award nationally recognizes Subaru retailers who are making the world a better place while demonstrating an outstanding commitment to supporting passions and causes in local communities. These efforts are focused in important areas such as the environment, community, health, education, and pets.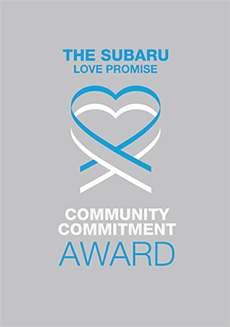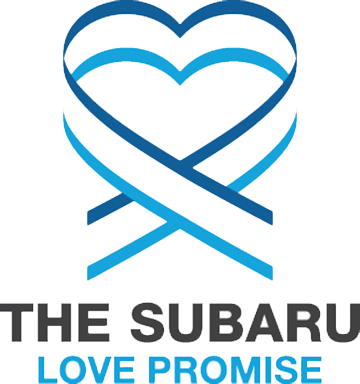 What is the Subaru Love Promise?
Subaru and our retailers believe in making the world a better place and the Subaru Love Promise is our vision of respecting all people. This is our commitment to show love and respect to our customers and to work to make a positive impact in the world.
How is McGrath Evanston Subaru dedicated locally to the Love Promise?
McGrath Evanston Subaru is committed to the Subaru Love Promise! We work with and actively participate with numerous local charities, faith-based groups, and service organizations. At McGrath Evanston Subaru we have developed Lease4Love. Every time someone leases a new Subaru at McGrath Evanston Subaru we donate $50 to charity. For example, in the fall of 2021, a sizable Lease4Love donation is being made to the local school districts to help provide school supplies, including backpacks, headphones, pens, crayons, water bottles, and healthy snacks.
Evanston Environmental Association.
219 Education Foundation, Northwestern University, Skokie Public Library
Skokie Little League, Evanston Baseball, Skokie Chamber of Commerce, Northshore Center for Performing Arts, Chicago Pride Parade
CJE Senior Life, Niles Township Food Pantry, USO of Illinois
Love Promise Stories from McGrath Evanston Subaru
Subaru and McGrath Evanston Subaru believe in making a positive impact on the communities in which we live and work. We uphold that belief through our Love Promise Community Commitment. Every month, we select inspiring stories from customers and partners from around our area who strive to support our collective commitment and feature them here
Floating the Des Plaines River with McGrath Evanston Subaru - Alan P
Thank you to McGrath Evanston Subaru for sponsorship of the 65th Annual Des Plaines River Canoe & Kayak Marathon. Our beautiful course runs 18.5 miles on the upper Des Plaines River from Libertyville to Mt. Prospect. The participants float and paddle in many different kinds of vessels. The fastest boats arrive in just over 2 hours, while some prefer a more relaxed 5-hour float and paddle. The river is free-flowing thanks to dam removal by The Lake County Forest Preserves and The Forest Preserves of Cook County. The Des Plaines River Association produces our event.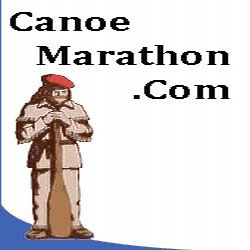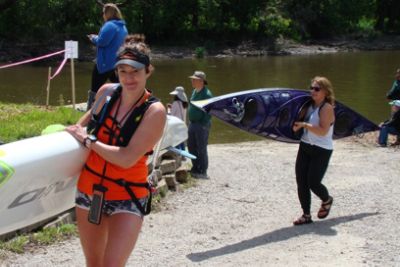 ---
McGrath Evanston Subaru at Northwestern Baseball - Sean W
A perfect afternoon at Northwestern University for Northwestern Baseball fans and Subaru lovers. McGrath Evanston Subaru displayed a new 2022 Subaru Outback Wilderness for fans to inspect between innings.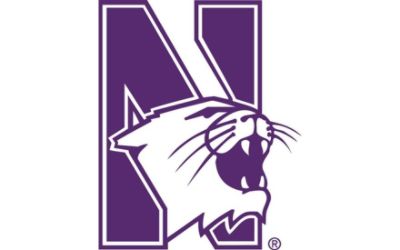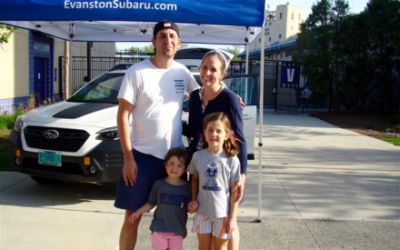 ---
Northbrook Community Nursery School Gala - Janet L
We thank McGrath Evanston Subaru's support of our Annual Gala at Hangar Two in Glenview. The donated Cubs tickets were the highlight of our silent auction.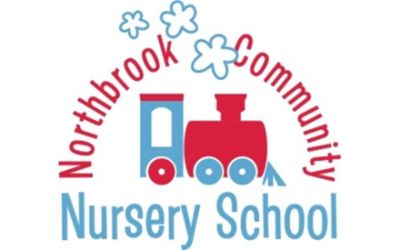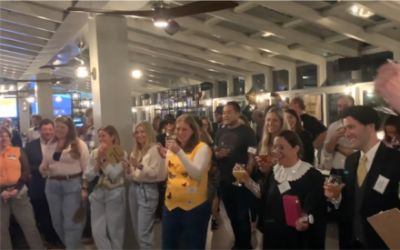 ---
Earth Day at McGrath Evanston Subaru - Sarah R
We're so happy that McGrath Evanston Subaru has joined with our school to collect candy and snack wrappers that get turned new products like the freebies McGrath Evanston Subaru also provides recycling boxes to encourage their customers and employees to place their disposable coffee cups, K-Cup®, or snack wrappers in zero waste boxes throughout their store. Our school is proud to partner with McGrath Evanston Subaru.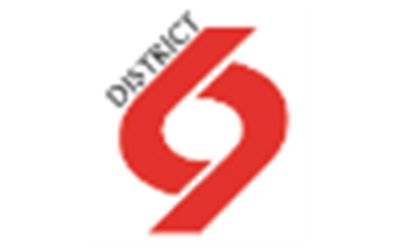 ---
Share the Love Check Presentation - Jim L
The annual Share the Love check presentations to McGrath Evanston Subaru's hometown charities, totaling $39,125. The money donated was raised during McGrath's Share the Love Event, which ran from Thanksgiving 2021 through New Year's 2022. Checks were presented to both CJE Senior Life and CARE Animal Rescue. CJE Senior Life received an $18,390 check and C.A.R.E. received a check for $20,735. Representatives from both organizations visited McGrath Evanston Subaru along with other VIP's from Subaru of America for the presentation. CJE Senior Life is an organization with a mission to enhance the quality of life and facilitate independence for older adults. Community Rescue Effort (CARE) began in 1987 to promote pet adoption and today is a thriving group of volunteers that places dogs and cats into foster homes in Evanston, Skokie, Wilmette, Kenilworth, Glenview, Northbrook, Northfield and parts of Chicago.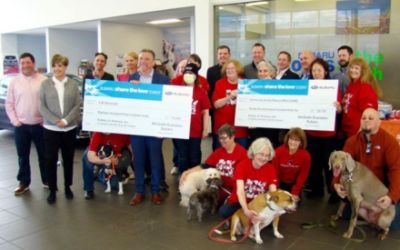 ---
Share the Love with CJE Senor Life - Nicole B
We were proud to partner with McGrath Evanston Subaru to collect food for the Niles Township Food Pantry Foundation at the dealership. We collected non-perishable food items all weekend leading up to the Christmas holiday. Thank you to all the generous Subaru employees and customers who donated.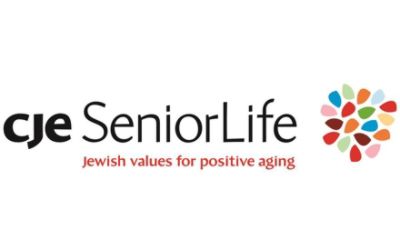 ---
Our Holiday Gifts Get Delivered at McGrath Subaru - Bruce B
Thanks to McGrath Evanston Subaru for letting the Evanston Lighthouse Rotary Club take over your showroom to distribute our annual holiday hams, nuts, and citrus to supporters. Each year the Lighthouse Rotary gives grants to fund projects to improve and enhance the quality of life for Evanston residents.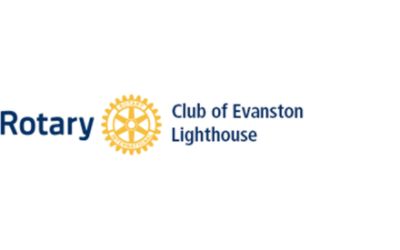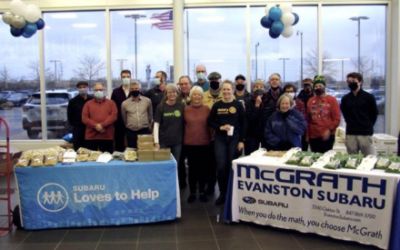 ---
Recused Kittens Adopted at McGrath Evanston Subaru - Megan L
Three kitchens were found abandoned in the Cook County Forest Preserves and brought to C.A.R.E. by Skokie Animal Control; all found homes following McGrath Evanston Subaru's Adopt-A-Pet Event. The three kittens were all from the same litter of six; these three survived when discovered by a hiker in the woods.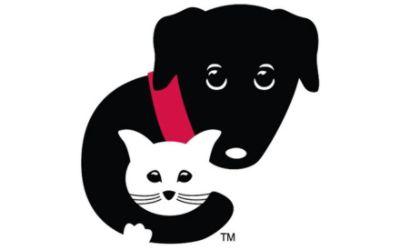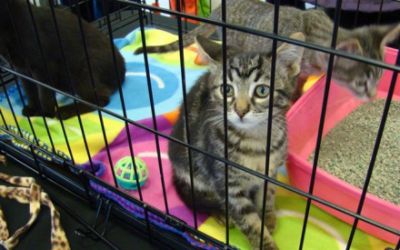 ---
Thanksgiving Tradition & McGrath Evanston Subaru - Jeremy S
The annual Evanston Flying Turkey 5K, on Thanksgiving morning, drew about 3,000 runners, walkers, and spectators. We were thankful to help raise money and supplies for two great local charities; the Evanston Vineyard Food Pantry, and local schools through Foundation 65. Thank you to McGrath Evanston Subaru for promoting healthy living in Evanston
---