Registration is now open for Honor Ride Chicago 2017

SHARE THE LOVE PARTY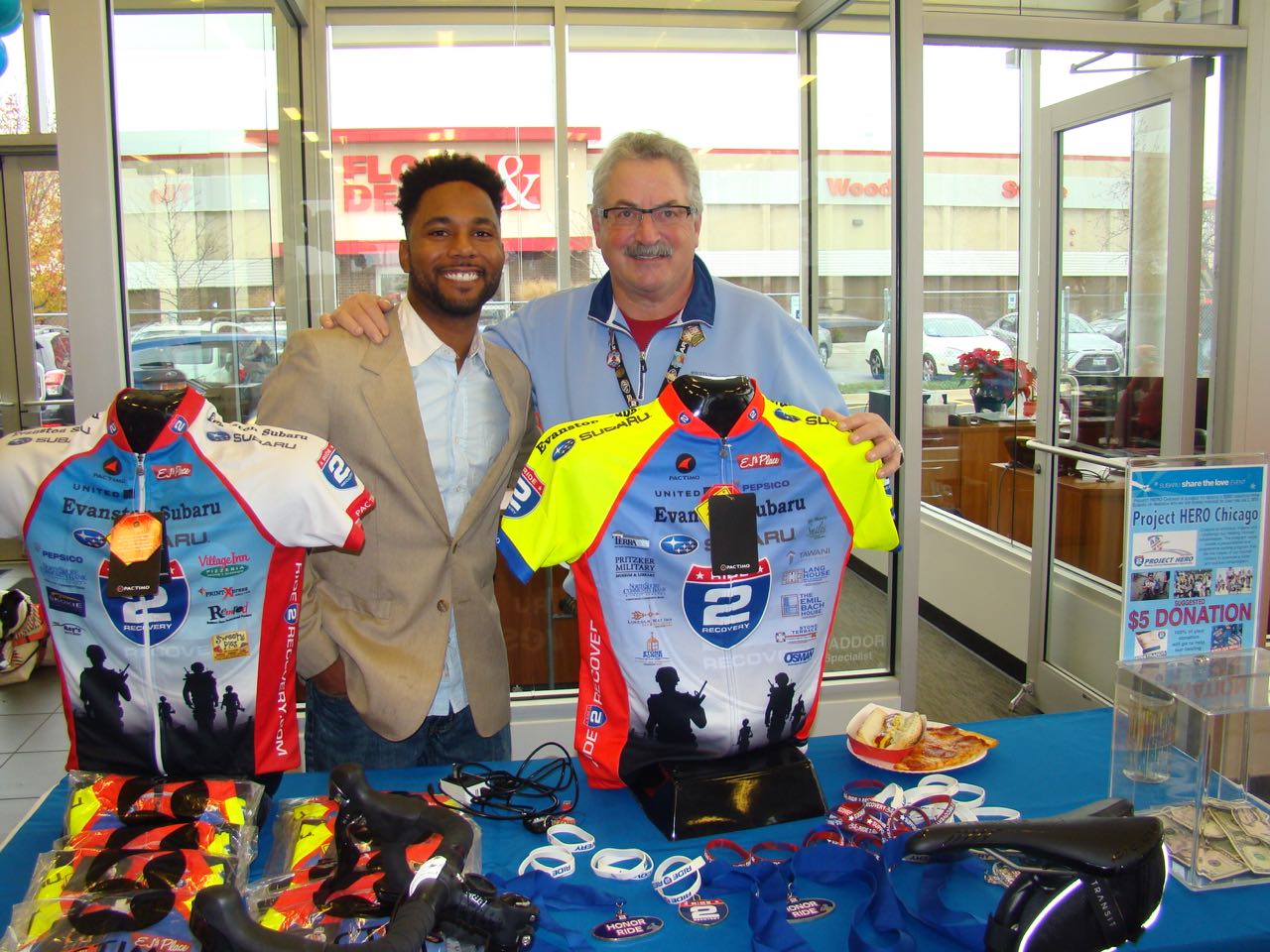 Ride 2 Recovery's Project HERO Chicago receives two checks as part of Subaru's Share the Love Event from Evanston Subaru.  One check for $9,556 from Subaru of America, Inc. and another for $10,000 from Evanston Subaru in Skokie. (pictured left to right, Chris Erickson, Project HERO Chicago Program Manager, Rob Paddor, Owner of Evanston Subaru, Mary Pounder Project Hero Chicago Manager and Aaron Wisel of Subaru of America.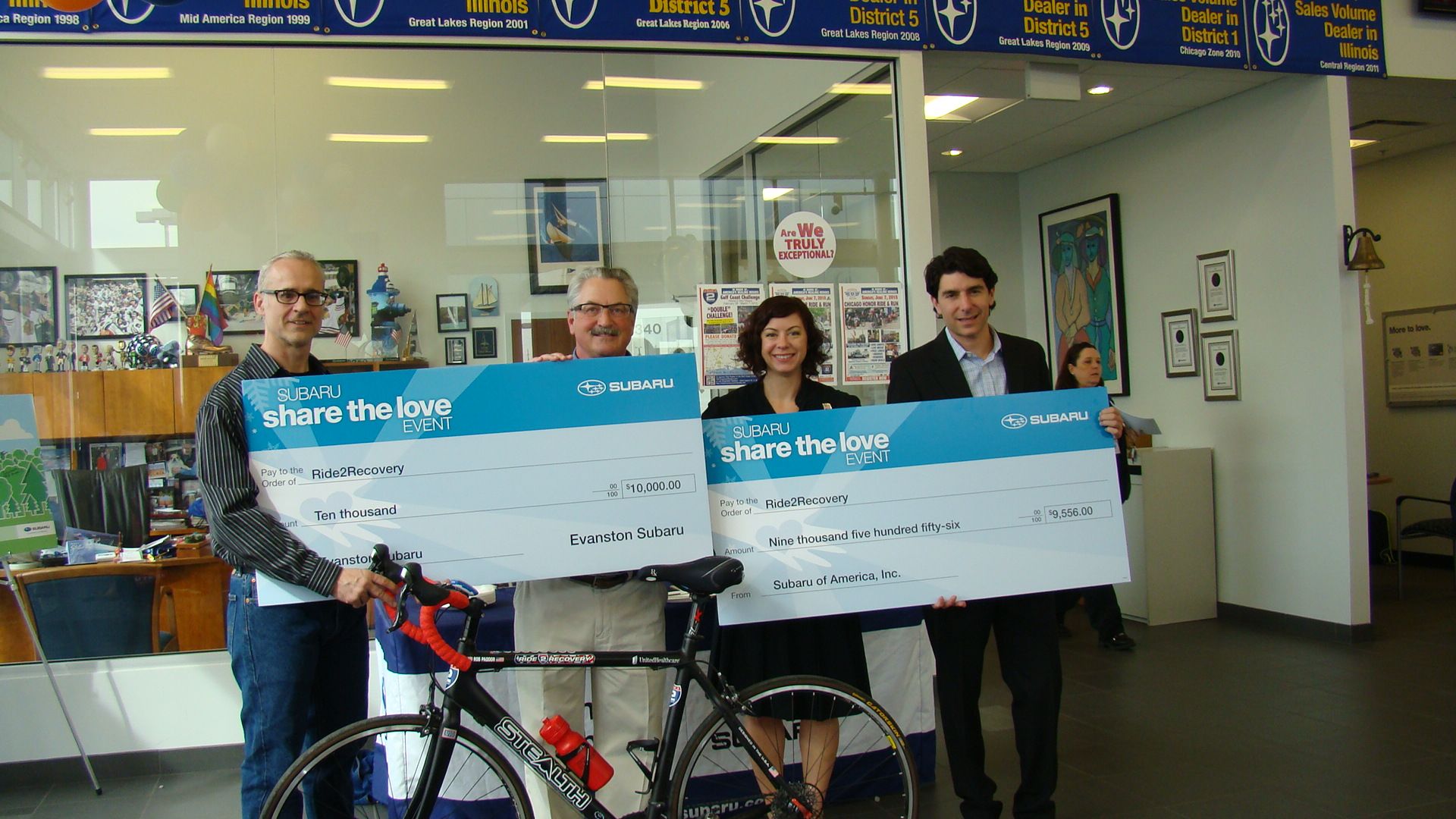 John Worden, Rob Paddor and Dennis Miller.  Award honoring Rob Paddor of Evanston Subaru
in Skokie for his work on behalf of Ride 2 Recovery, Chicago Honor Ride & Run and Project HERO Chicago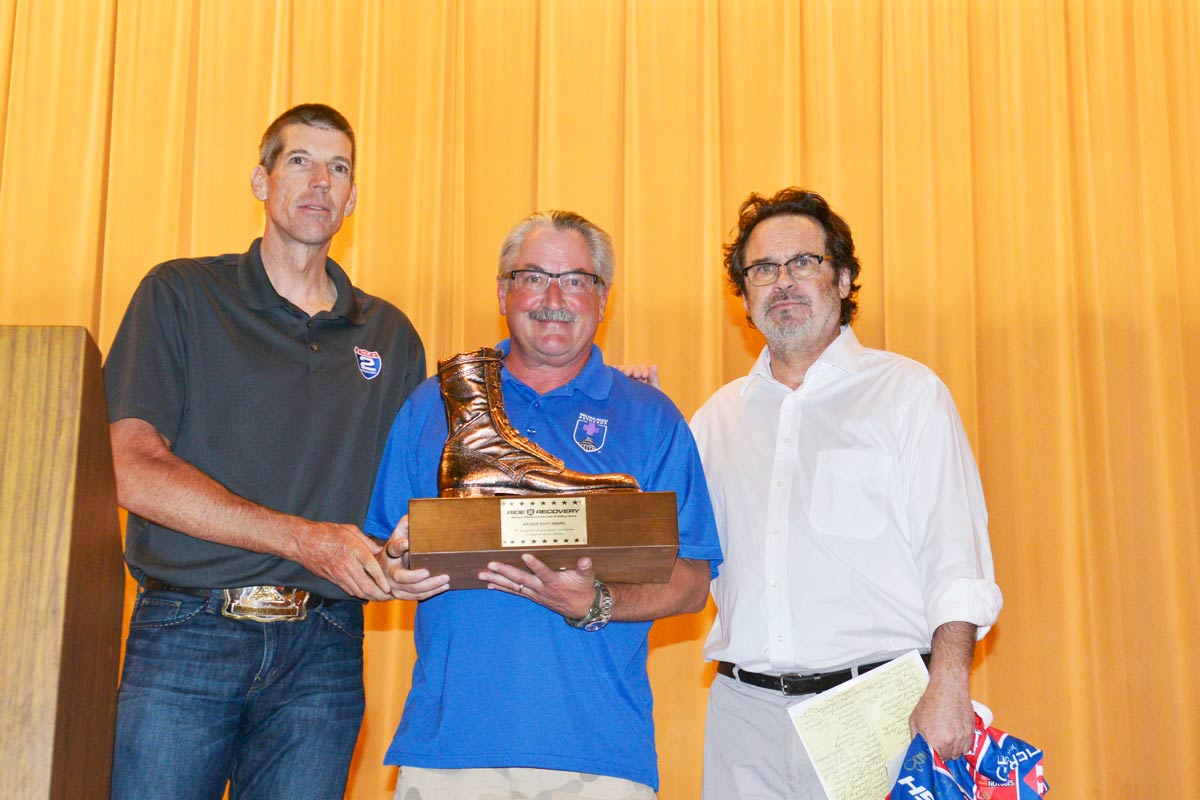 MARK YOUR CALENDAR
 CHICAGO HONOR RIDE 2016
Beginning and ending at Evanston Subaru in Skokie
Sunday, June 12, 2015
For more information about Ride 2 Recovery
click here
John Masson, Lead Rider of Honor Ride Chicago 2014 and 2015