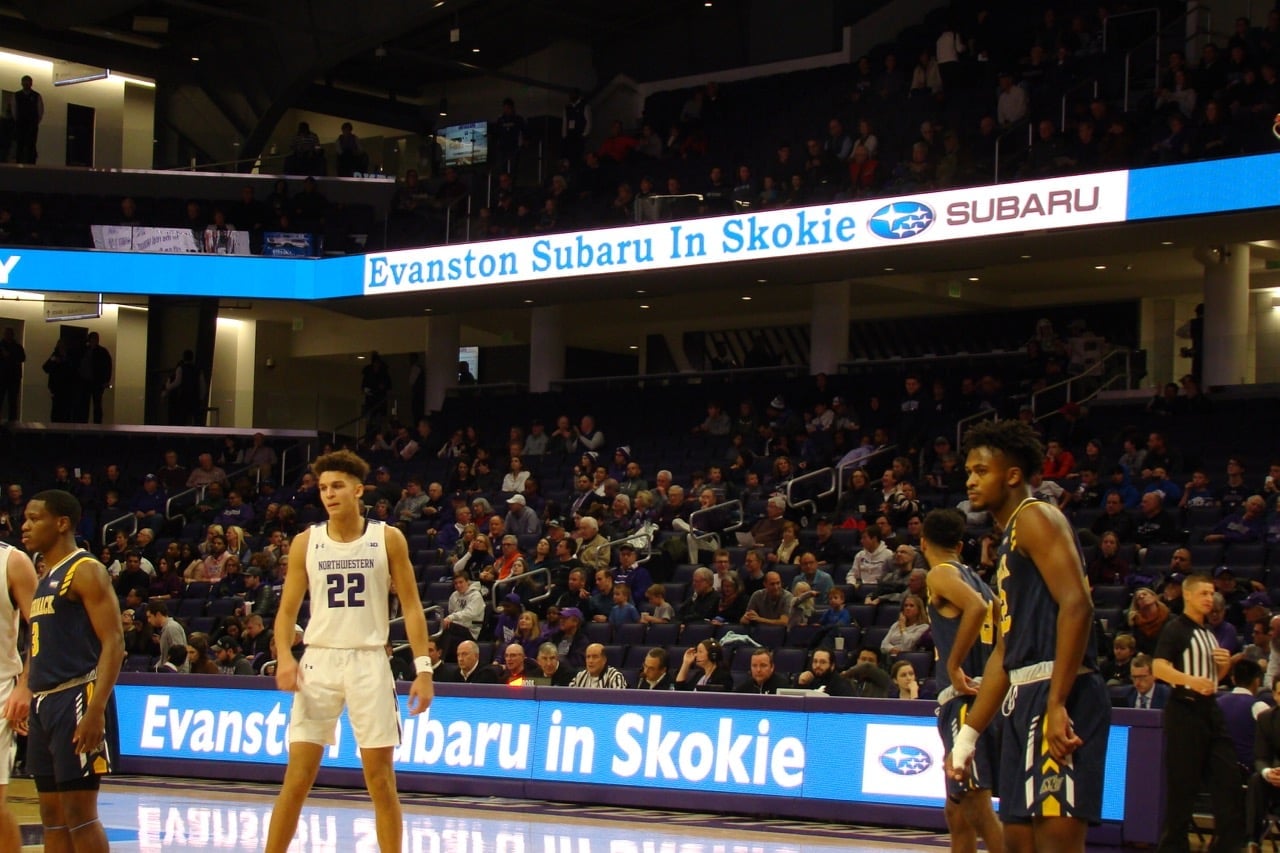 Men's Basketball inside the all-new Welsh-Ryan Arena at Northwestern University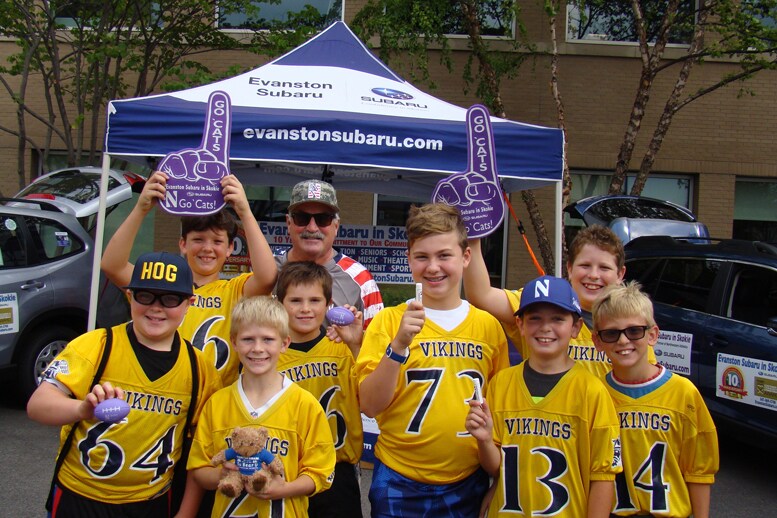 Fans visit the Evanston Subaru display at the Northwestern vs. Michigan State football game.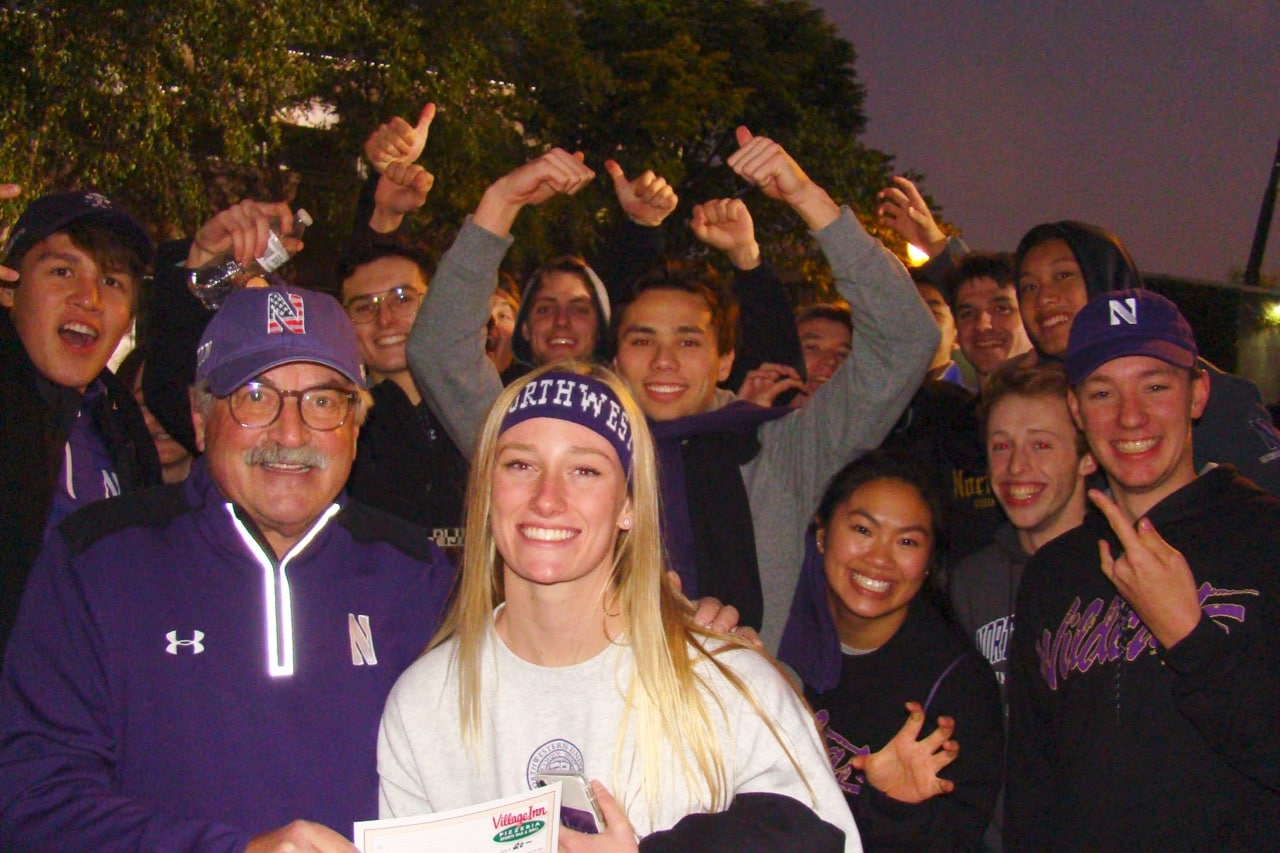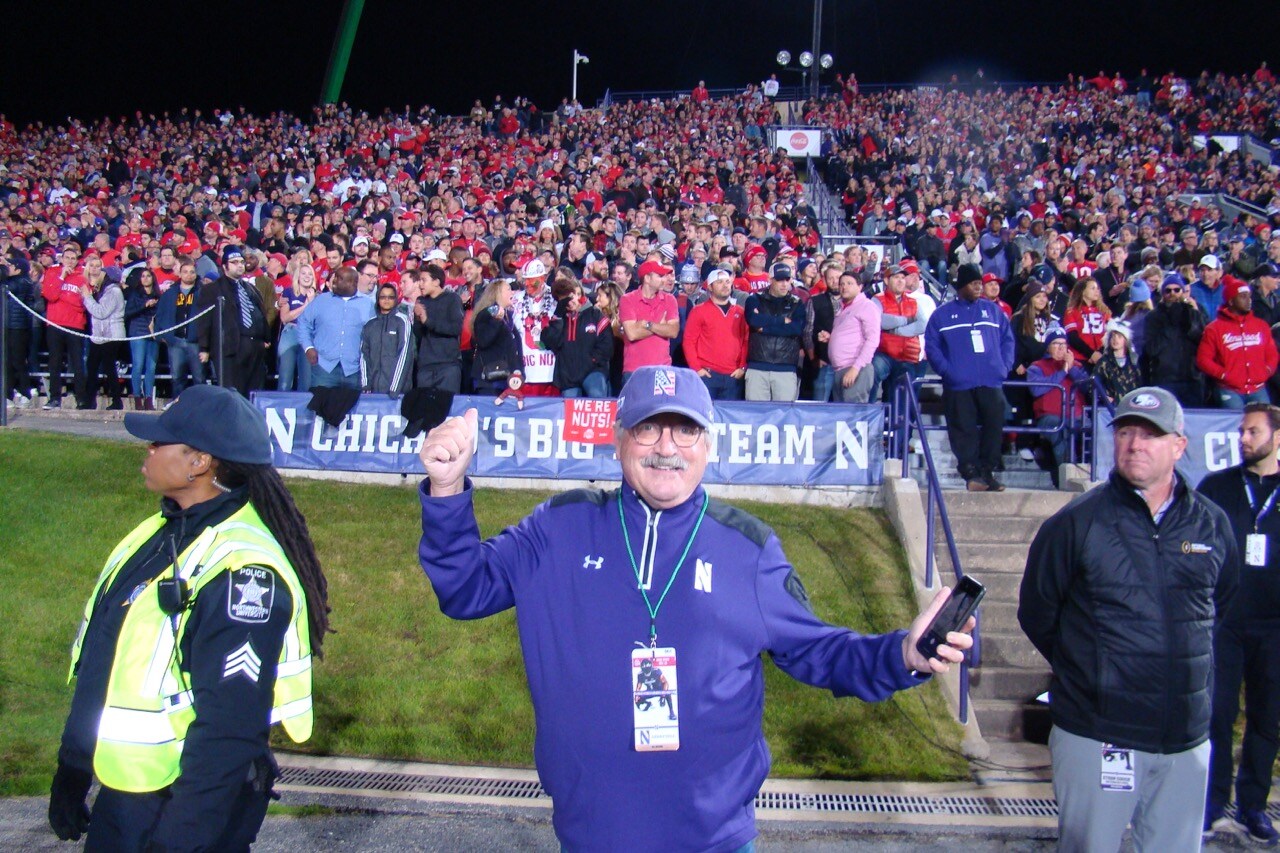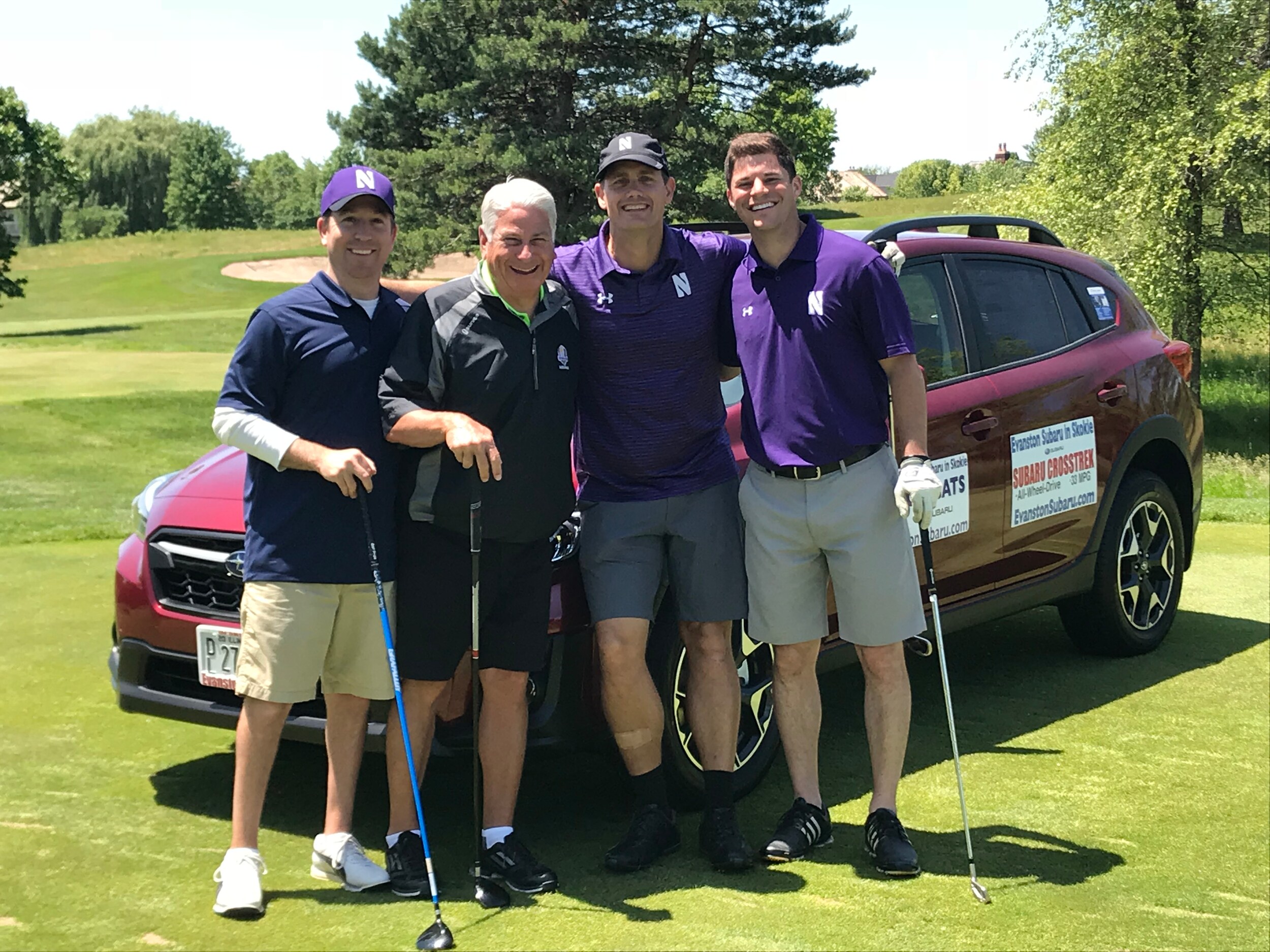 Golfers from Northwestern University had the chance to win a new Subaru Crosstrek

by making a hole-in-one at The Glen Club in Glenview.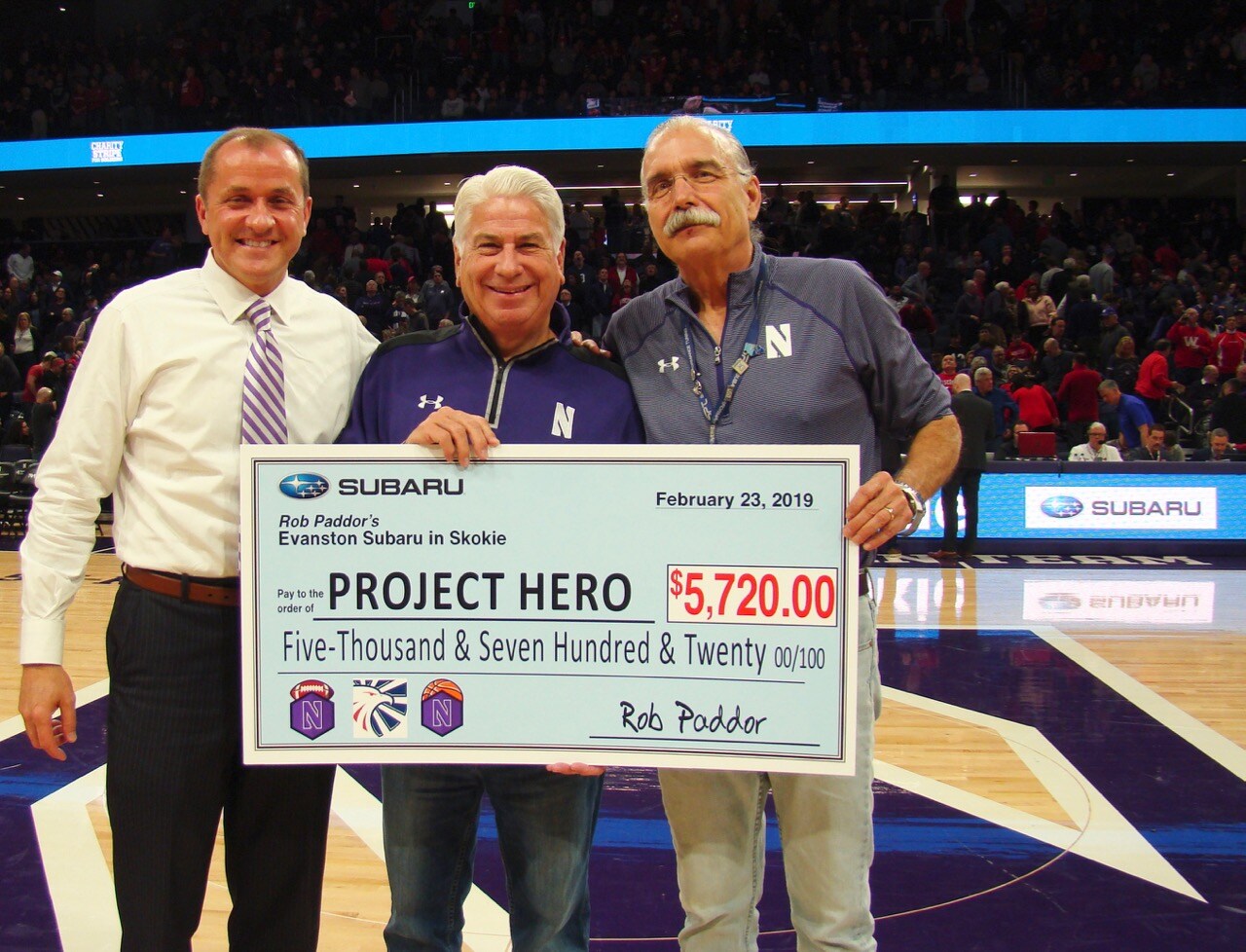 Bill Snowden, Ray Eichenlaub with Jim Phillips, Athletic Director at Northwestern University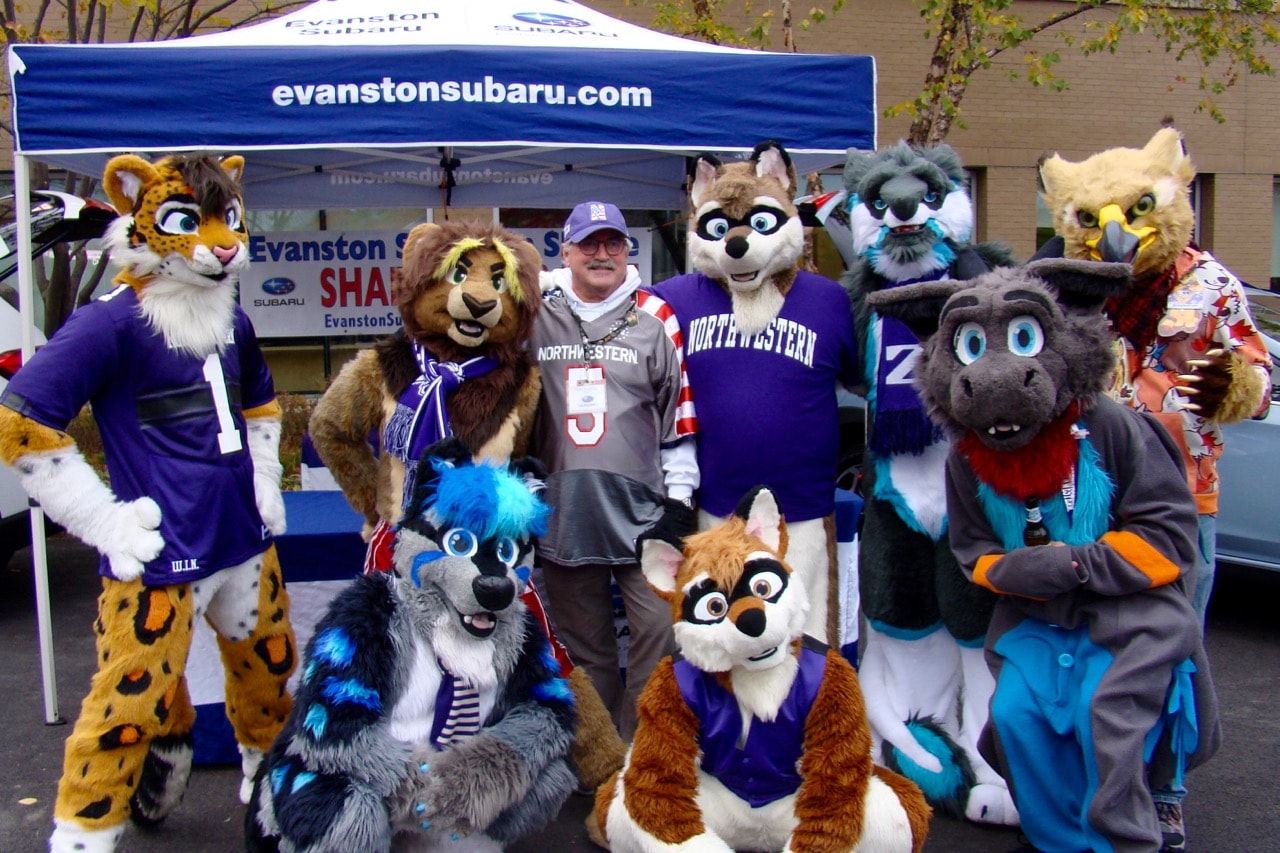 Mascots join Rob at a Northwestern Football game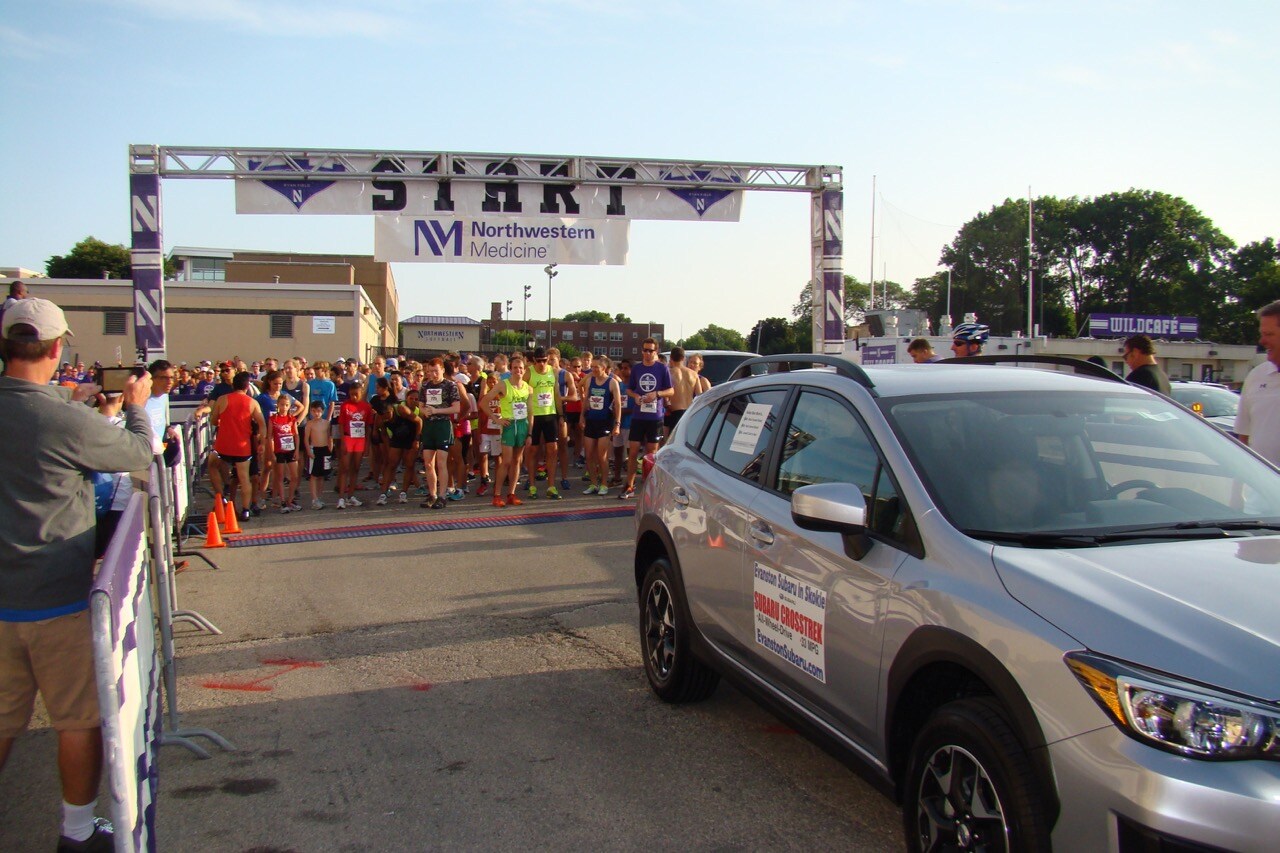 Evanston Subaru in Skokie proved the Pace Car in the Run 4 Walk  #Run4Walk at Northwestern University.
A new Subaru Crosstrek led the way along the 4.1 mile race.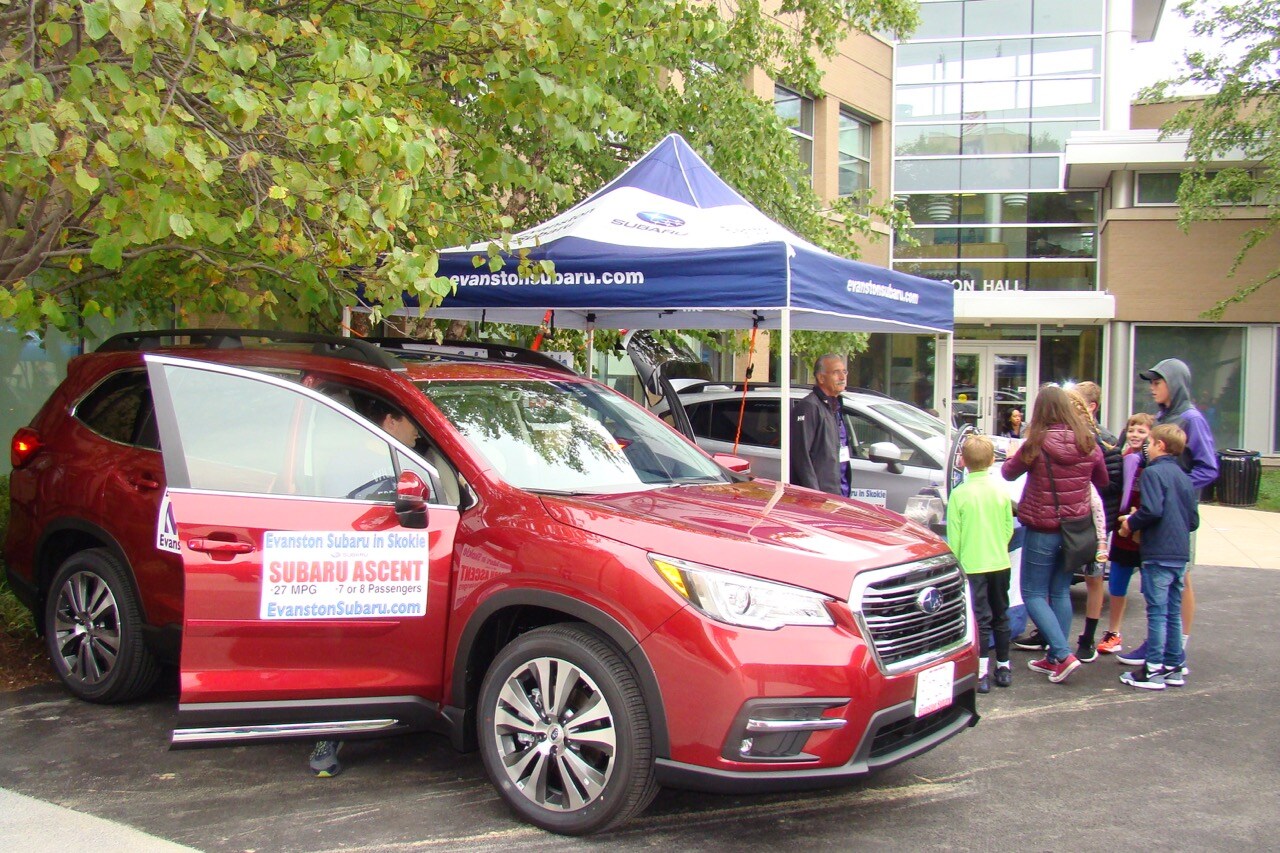 The all new 2019 Subaru Ascent at Northwestern University's football game.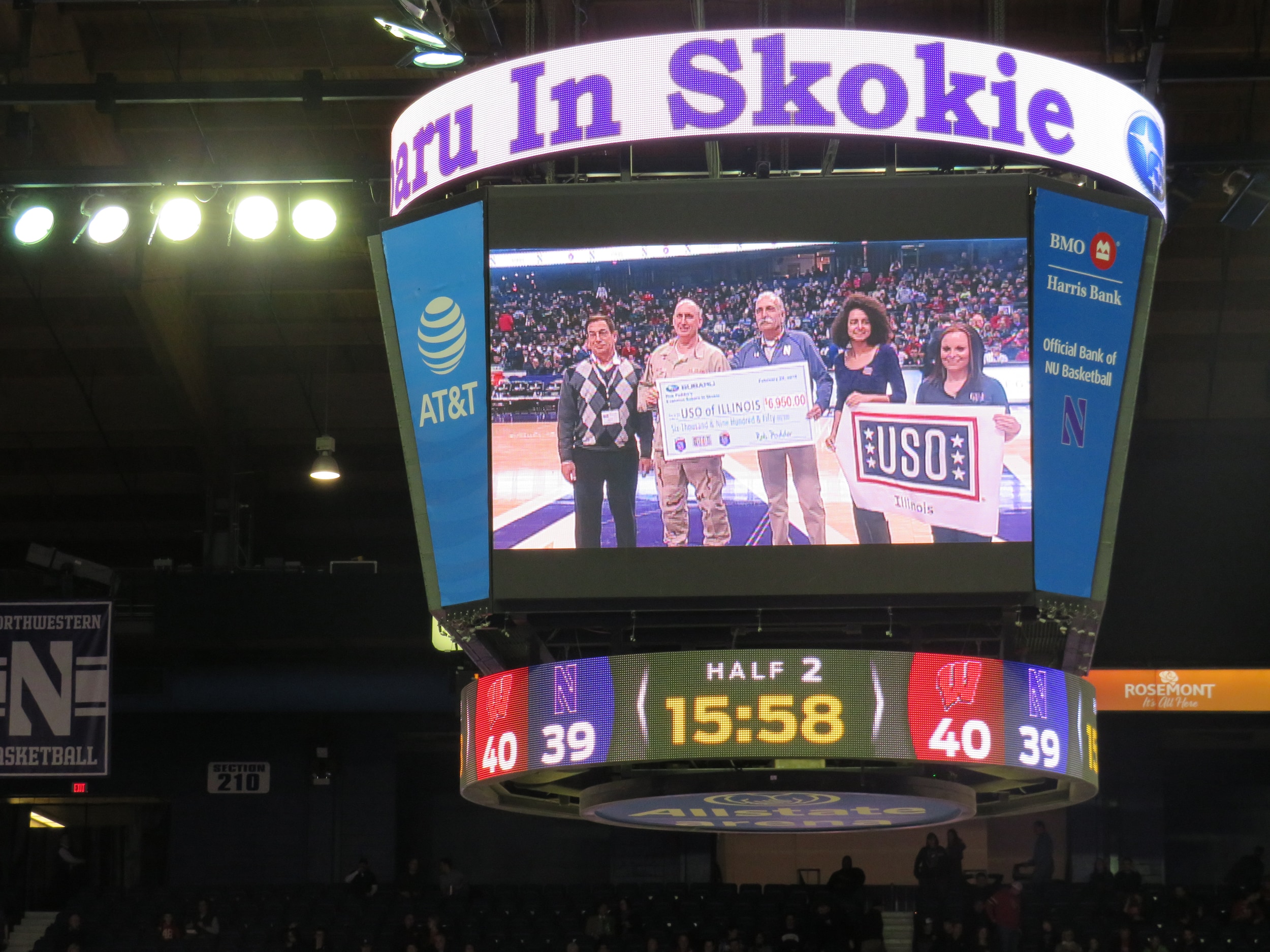 On Court at the Northwestern versus Wisconsin Men's Basketball game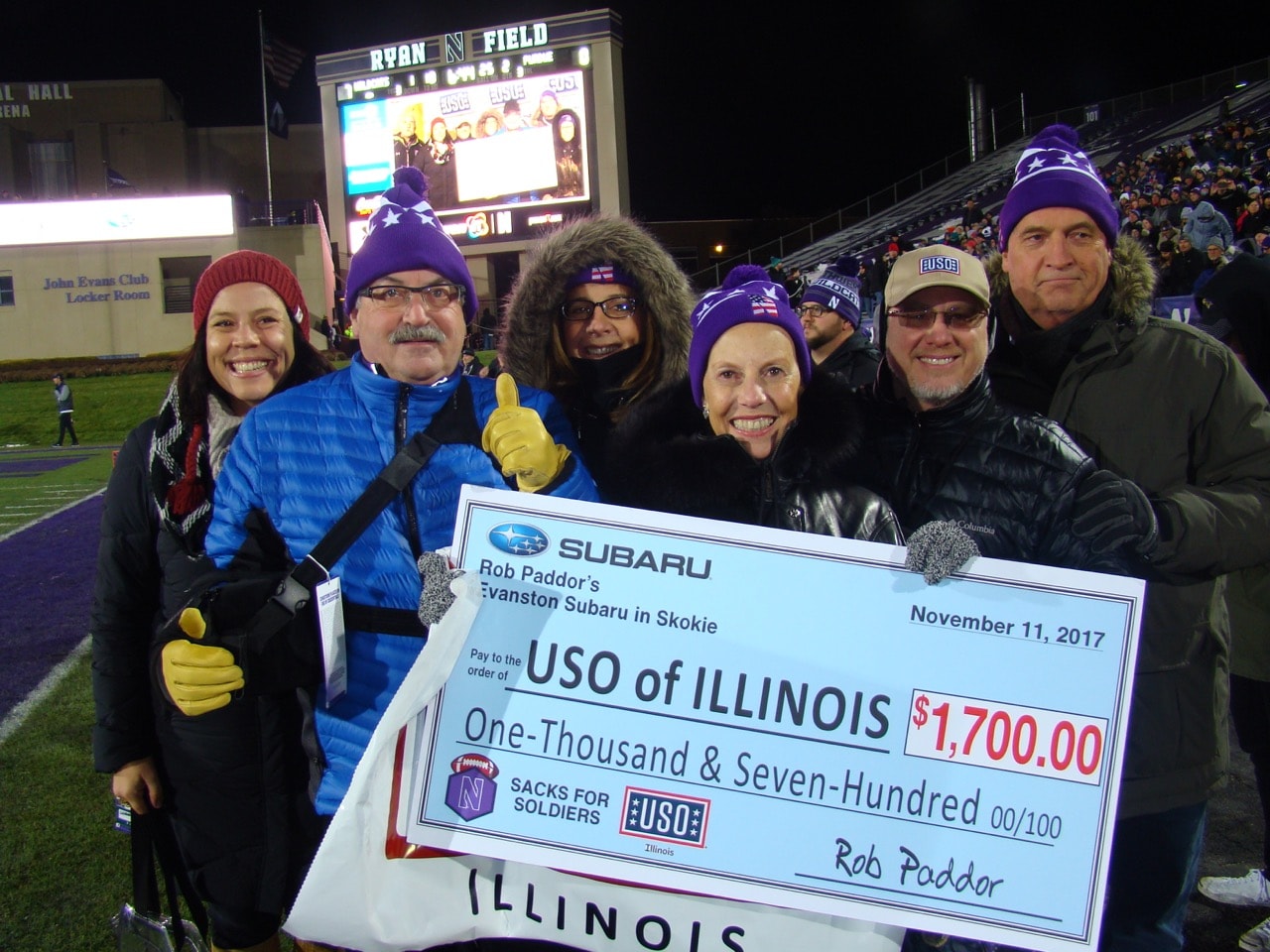 Evanston Subaru in Skokie will donate $100 to Project Hero every time a Northwestern player sacks the opposing quarterback.  We call it Sacks for Soldiers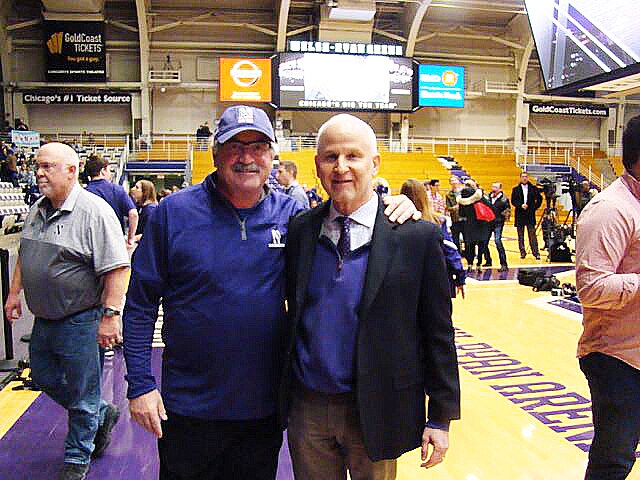 Rob Paddor with Northwestern President, Morton
Schapiro at the NCAA Men's Basketball Watch Party.
Northwestern was chosen to their 1st ever NCAA March Madness bid.

Play / Watch Willie's Wild Ride at every home game this season at Ryan Field.  Three Subarus, a Forester, Outback and Crosstrek race on the video board, presented by Evanston Subaru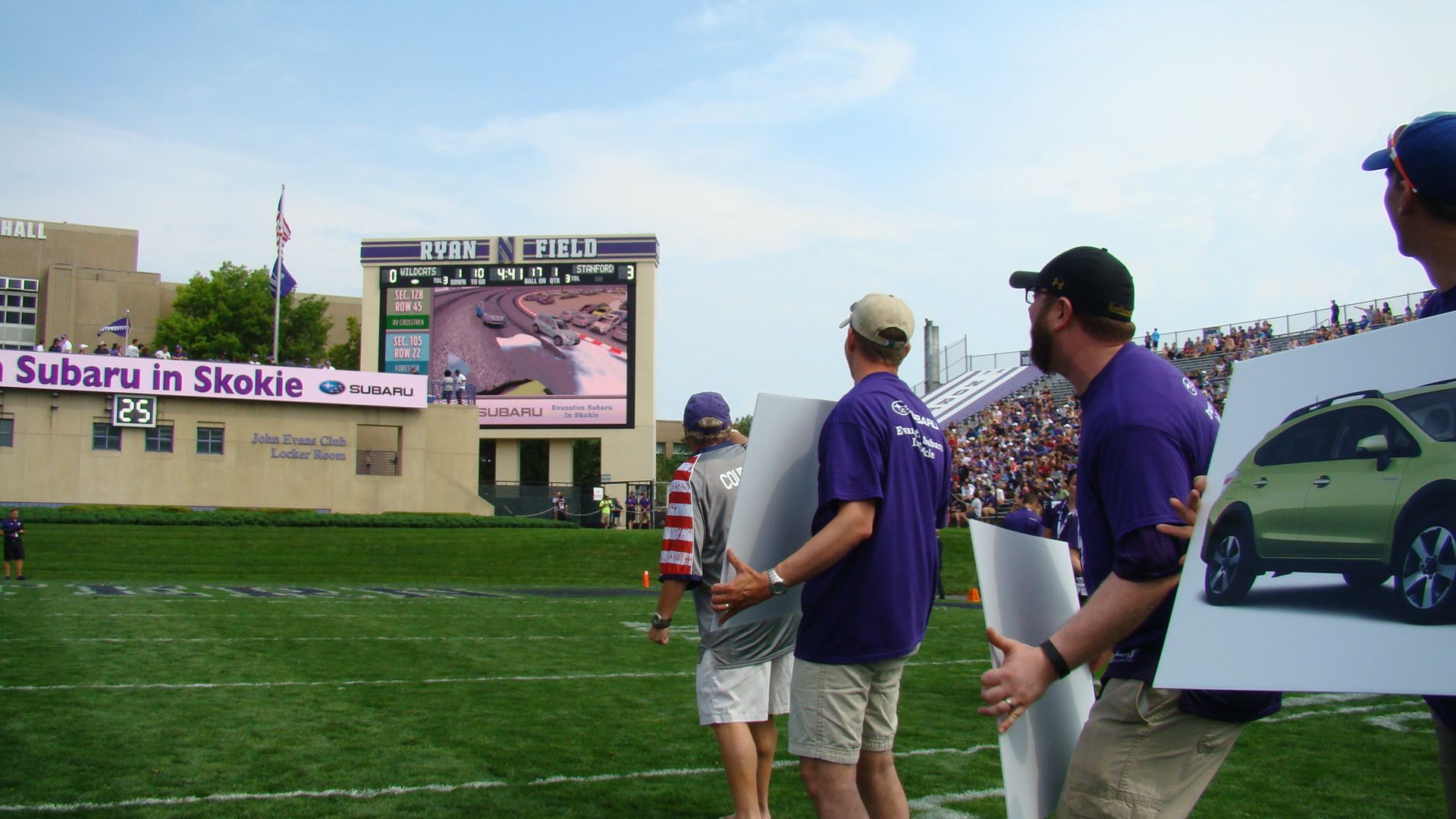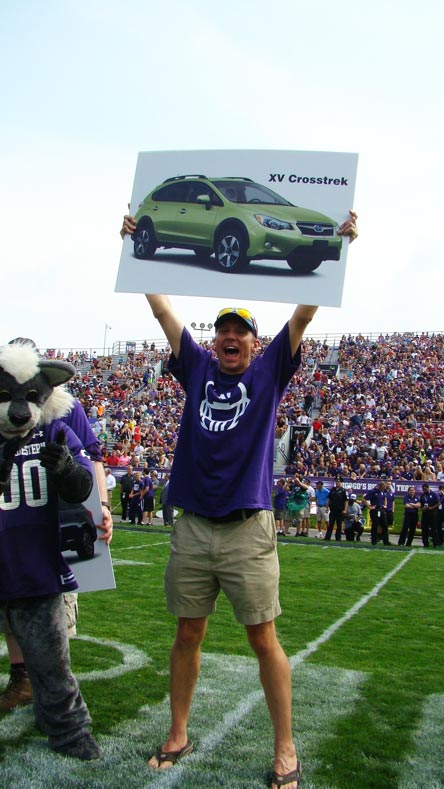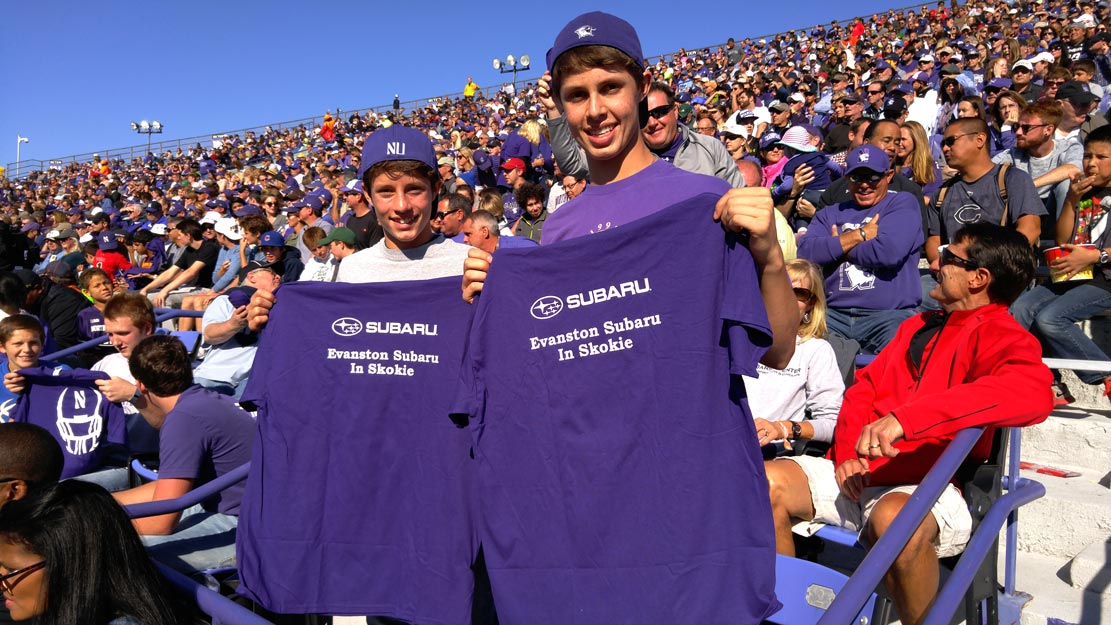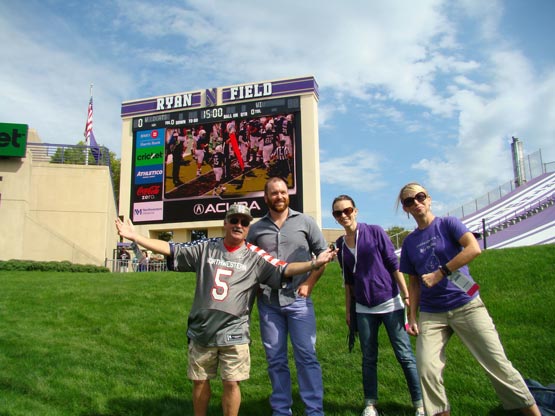 On field experiences with Evanston Subaru in Skokie at Ryan Field at Northwestern University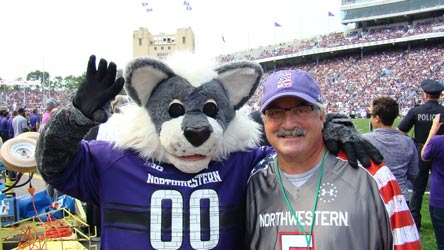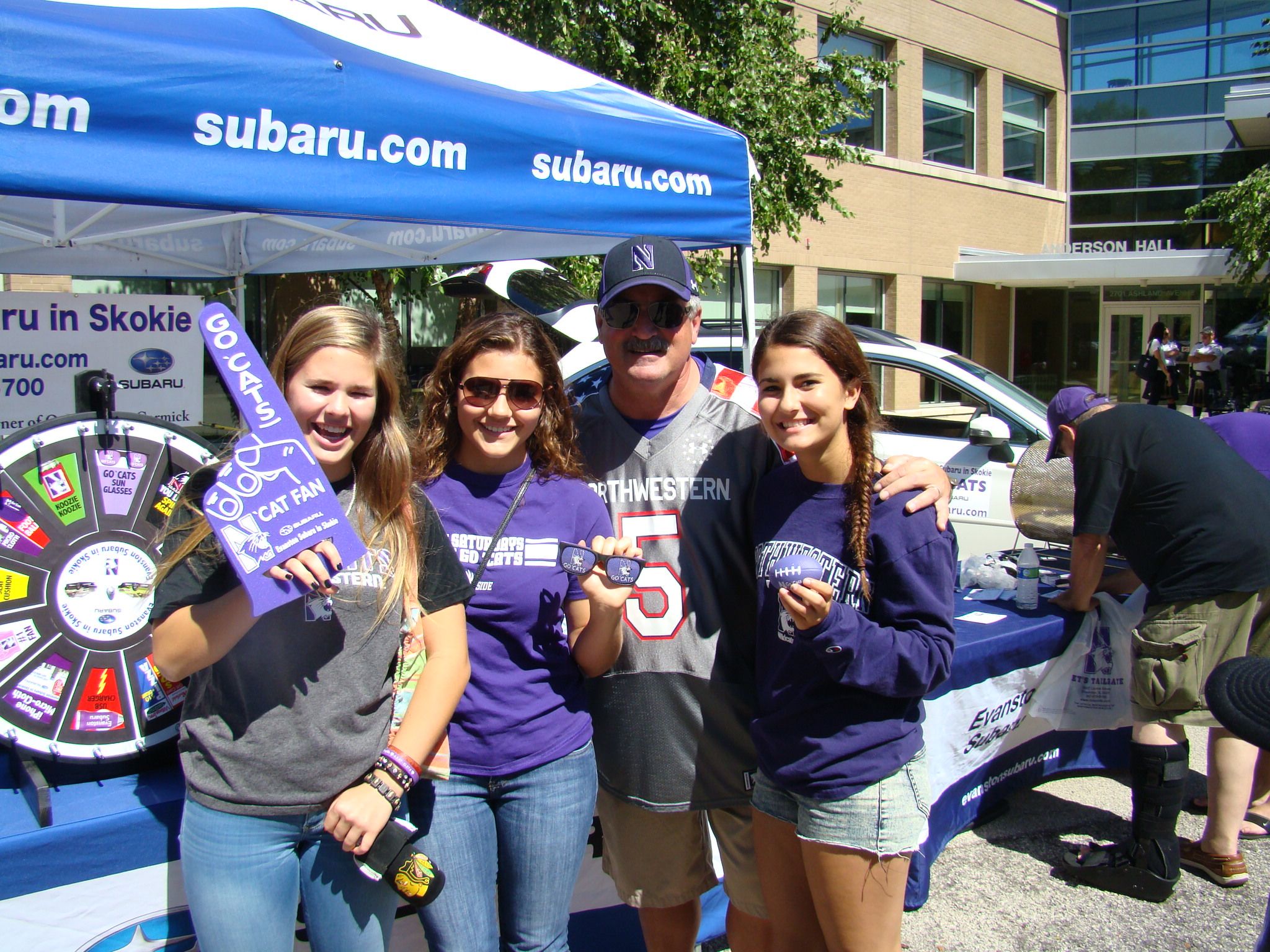 Visit the Subaru Tent at numerous Northwestern Football games this season. See the all new Subaru Outback on display, the Legacy and the Subaru Forester at Ryan Field.