Make an Inquiry
Evanston Subaru in Skokie widely known for our
Love Promise
and commitment to our community, has just announced a new effort with Subaru of America that will provide up to 50 million meals nationwide to those impacted by the COVID-19 pandemic.   Evanston Subaru will be donating 119,000 meals to local food pantries including the Niles Township Food Pantry.
Subaru of America, Inc.has made a donation millions-of-dollars to Feeding America, the nation's largest domestic hunger-relief organization.  The Subaru contributions at the national level and here in Chicago, Evanston and Skokie will help ensure individuals and families who are in are fed and cared for during the course of the pandemic.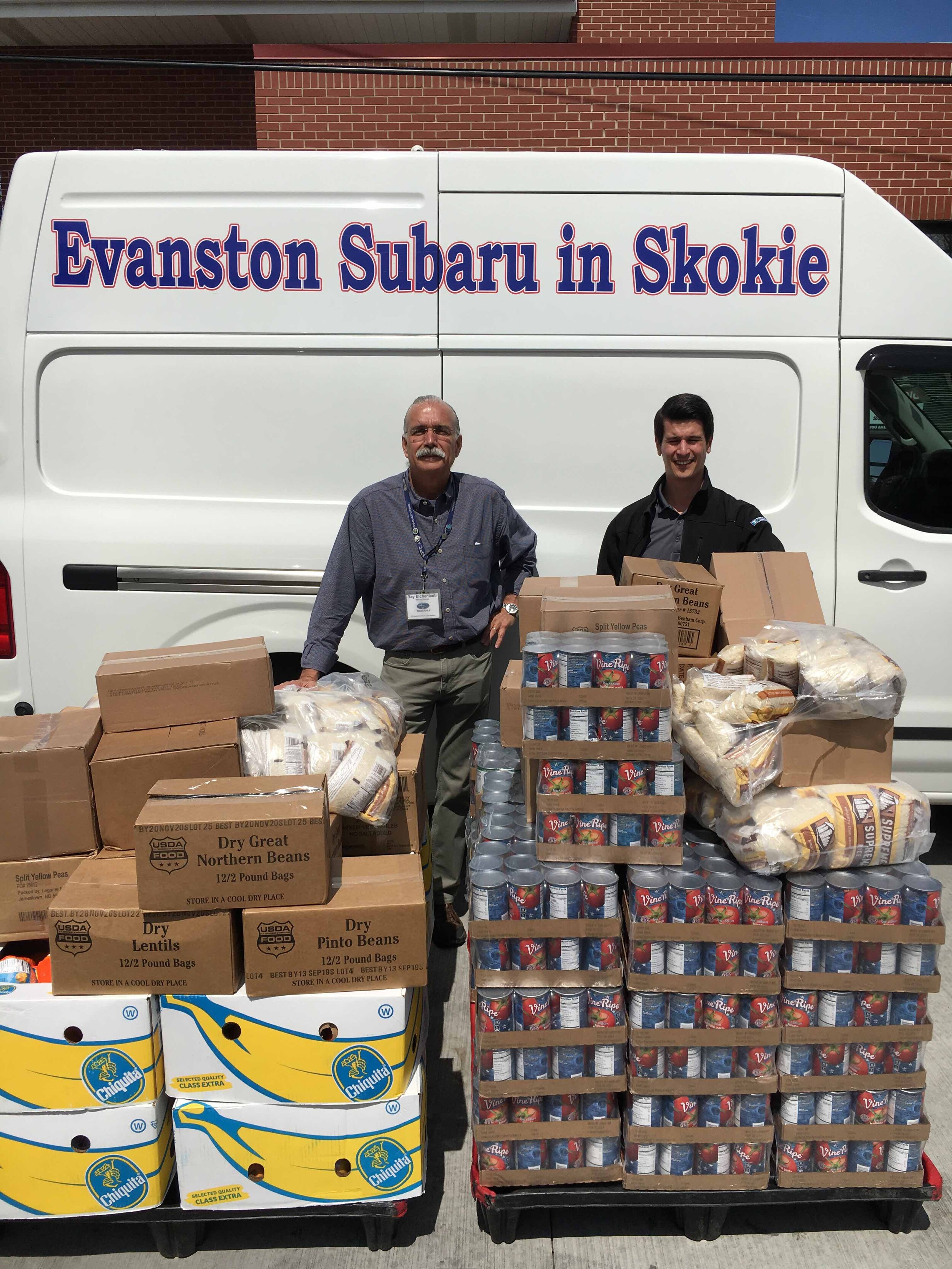 Ray Eichenlaub (left) of Evanston Subaru brings a truckload of food to Tony Araque, Food Pantry Manager, at the Niles Township Food Pantry.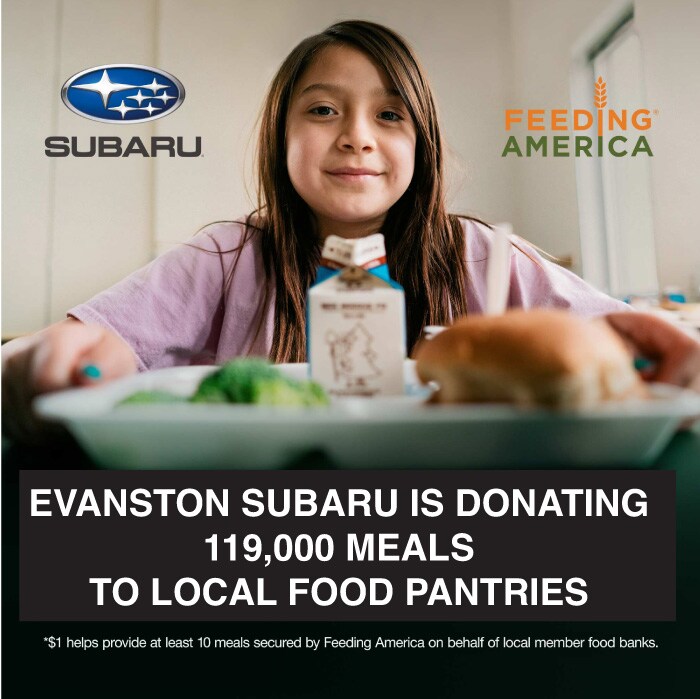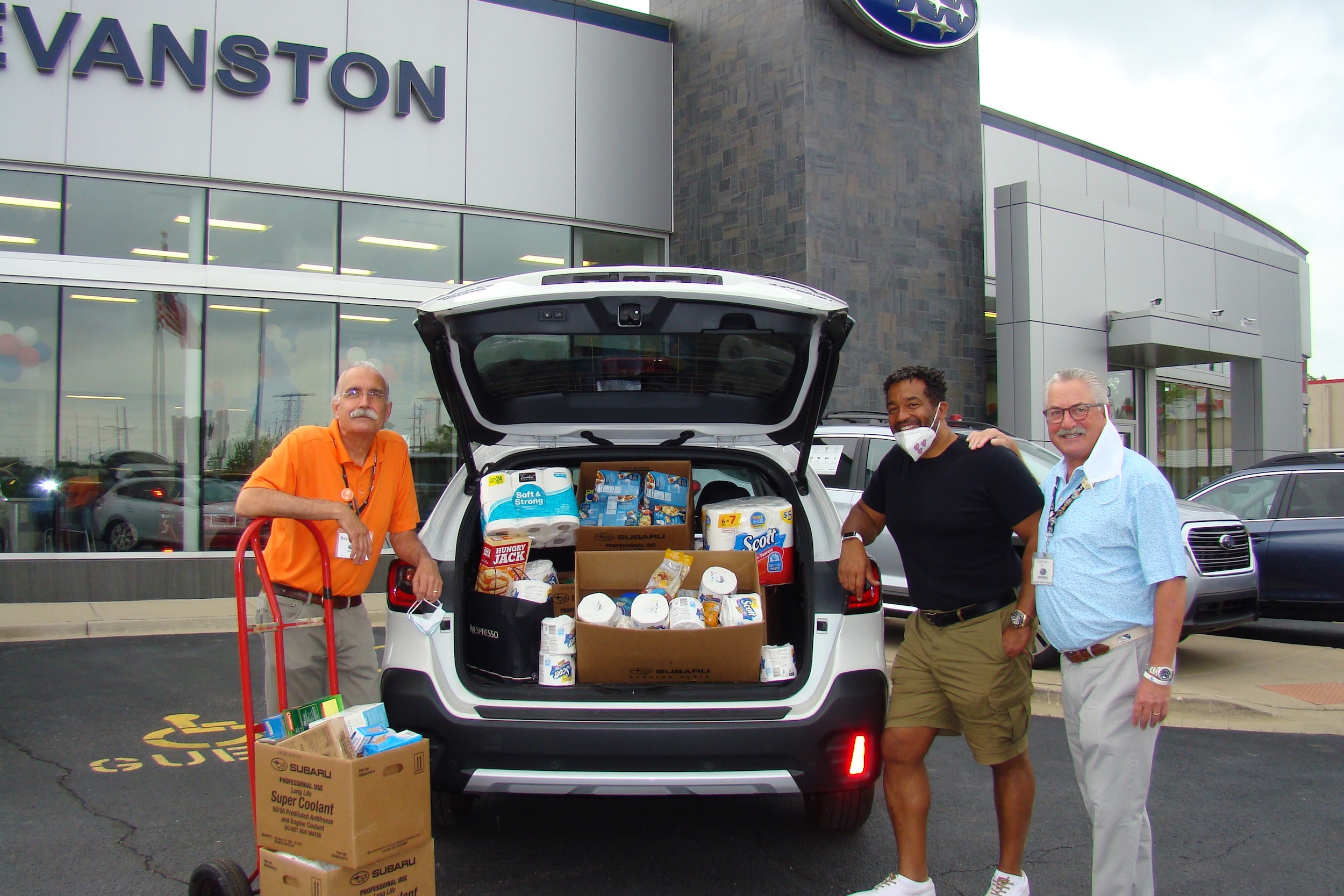 Our customers made a generous donation to the Niles Township Food Pantry.
                            Working with Meals on Wheels to deliver meals to homes in Evanston