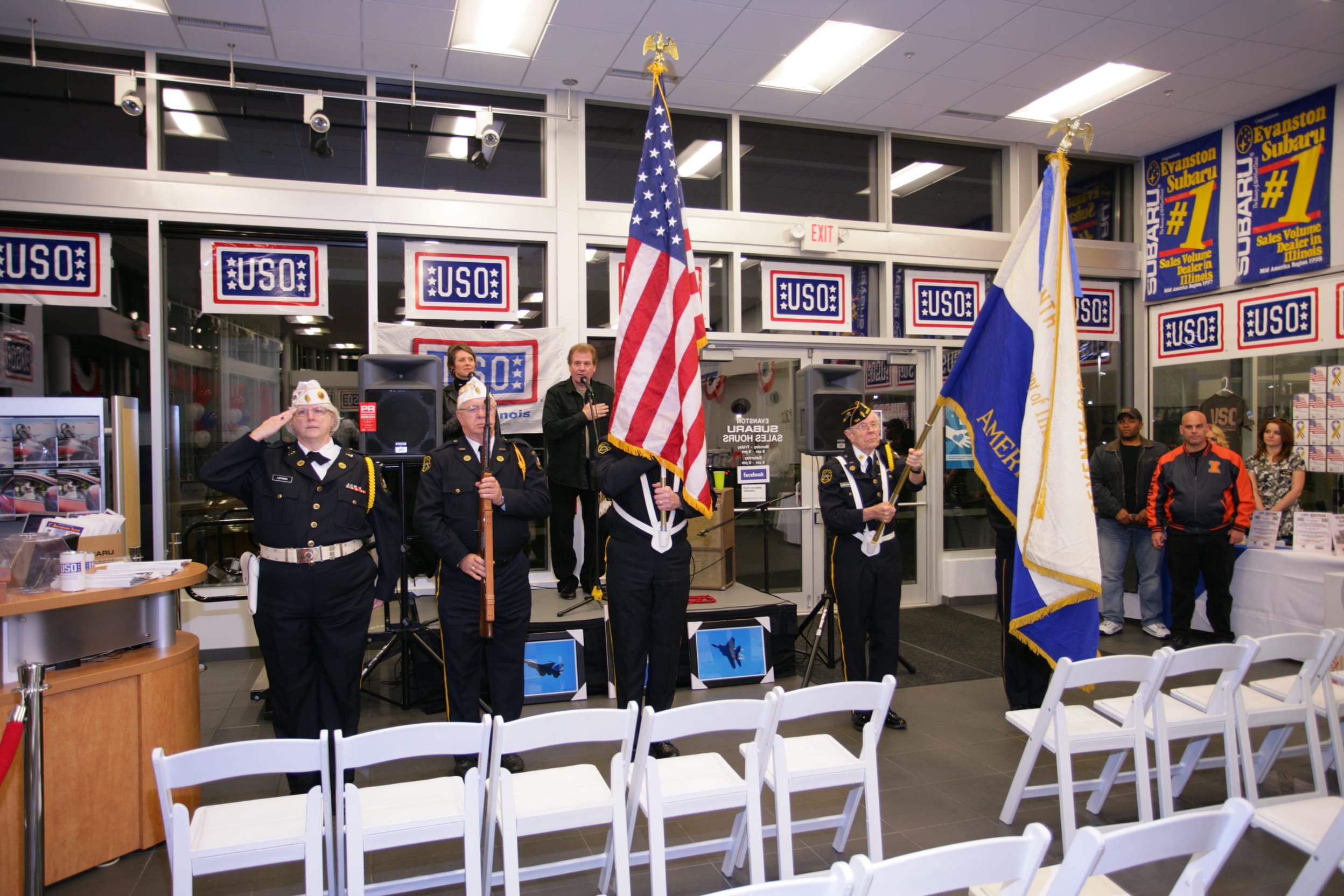 On November 19, 2010, we held a USO Holiday Party at our dealership. 

Joe Cantaflo emceed and entertained with patriotic songs and a "support the troops" theme.
 The USO Party was co-sponsored by Rob Paddor of Evanston Subaru and Randy Miles of the Village Inn Pizzeria of Skokie and Glenview. 
 Complimentary buffet, a silent and live auction highlighted the evening where over $20,000 was raised for the USO of Illinois.