Strut for Strays™
Saturday, OCTOBER 2 - Saturday, OCTOBER 9, 2021
Our 26th Annual Strut for Strays is a hybrid event this year, with a kickoff and in-person walk at McGrath Evanston Subaru or do your own walk at a time/place of your choosing!
Those who would like to Strut with other C.A.R.E.™ supporters and also celebrate Subaru Loves Pets month can join us at McGrath Evanston Subaru on the morning of October 2. We'll walk 2.5 miles on the Northshore Sculpture Path.
For those who are remote or don't want to gather, you can do your own virtual walk between October 2 - October 9. Pick up your swag at the October 2 event or on October 9 at the C.A.R.E. Adoption Center, or choose to have your swag shipped to you.
Since the start of COVID, CARE has have a banner year for pet adoptions. Still rescuing and finding homes for pets and operating a pet food pantry. Please help us raise money to care for the many animals that C.A.R.E. finds homes for each year. To prepare a pet for adoption, it costs at least $300 per dog or cat and $500 per puppy or kitten.

Register for Strut here...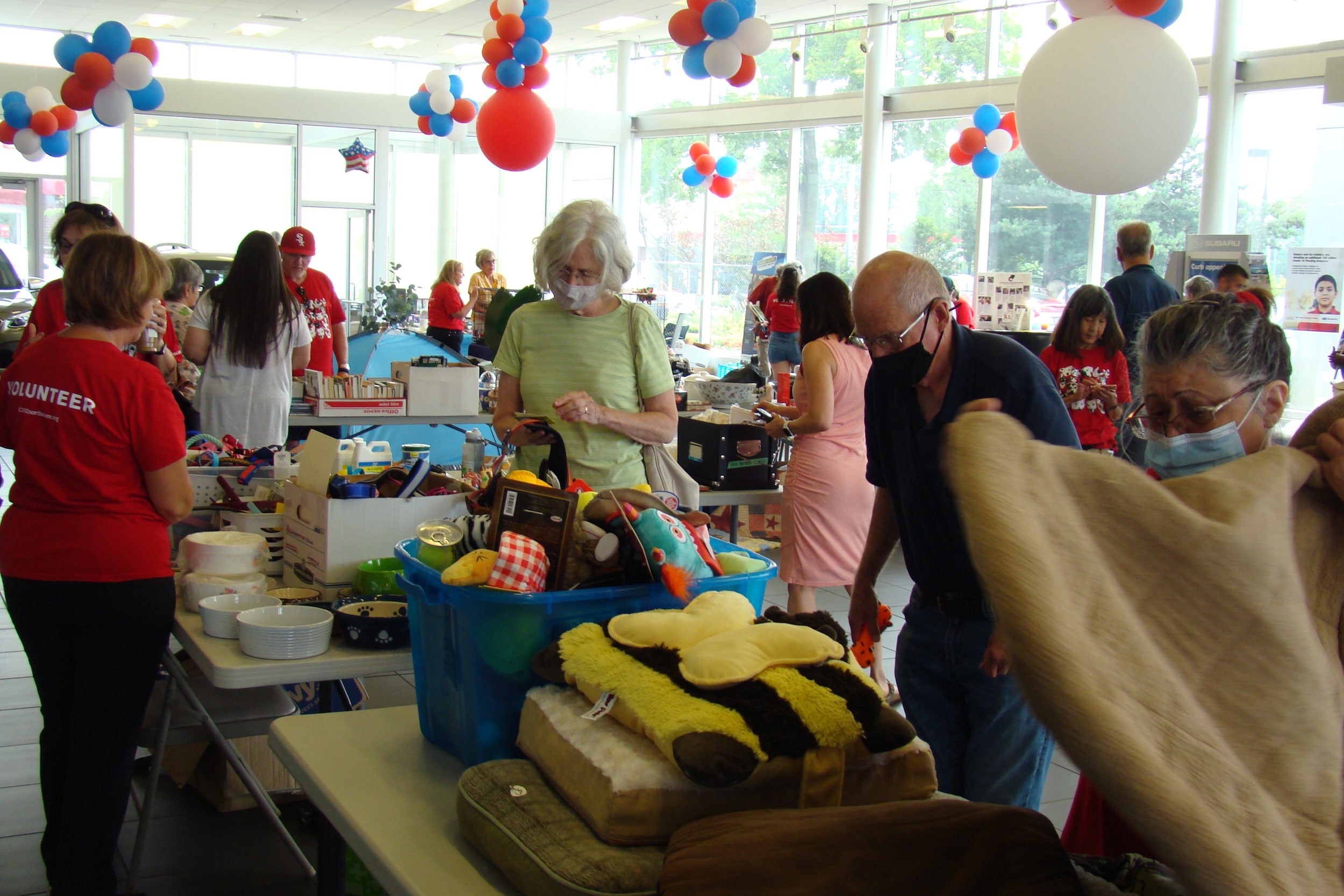 Flealess Market inside McGrath Evanston Subaru.  C.A.R.E. set-up a mini yard sale in our showroom.  The money raised was to help pet adoption.  C.A.R.E. raise over $1,000.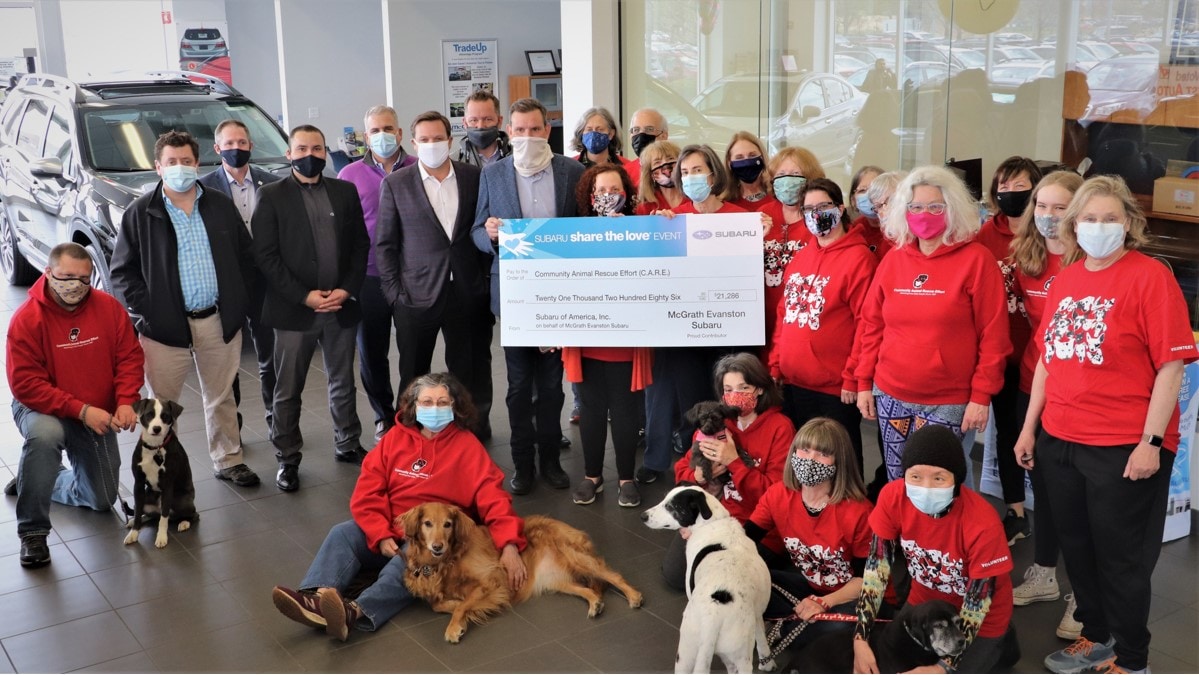 Share the Love with C.A.R.E. Animal Rescue.    A check to CARE for $21,286.  The money raised came from the sales of new Subarus during Subaru's 2020 Share the Love Event.