In October, McGrath Evanston Subaru is donating $100 for every pet adopted at CARE Animal Rescue

According to the ASPCA®, each year, approximately 6.5 million companion animals enter shelters. At McGrath Evanston Subaru, we strive to be "more than a car company," and we're committed to helping all animals - including those in shelters - stay safe and healthy. We're collecting new pet supplies to donate to local animal organizations in our communities and providing shelter supply kits for our furry friends awaiting adoption.
To adopt a pet visit C.A.R.E.'s website: Click Here


We celebrated National Make A Dog's Day on October 22 by helping the last to be adopted dogs find loving homes. Contact C.A.R.E. here




 
                                                       McGrath Evanston Subaru is proud to have C.A.R.E. Animal Rescue as our Share the Love hometown charity.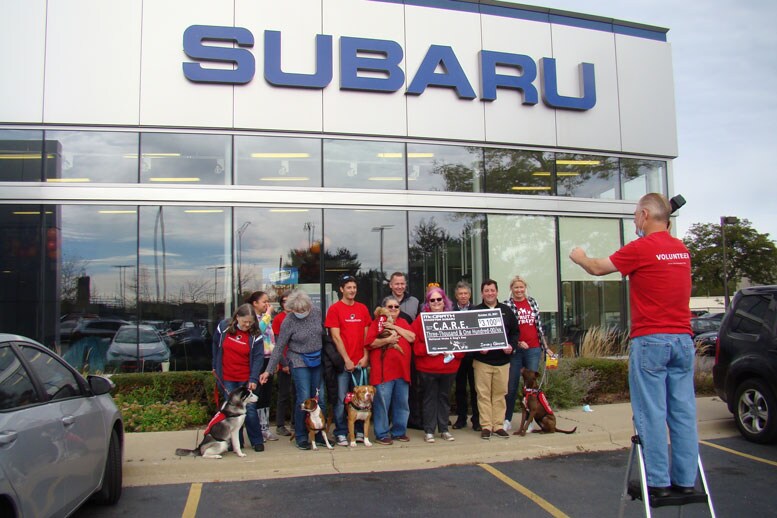 Subaru Loves Pets event at McGrath Evanston Subaru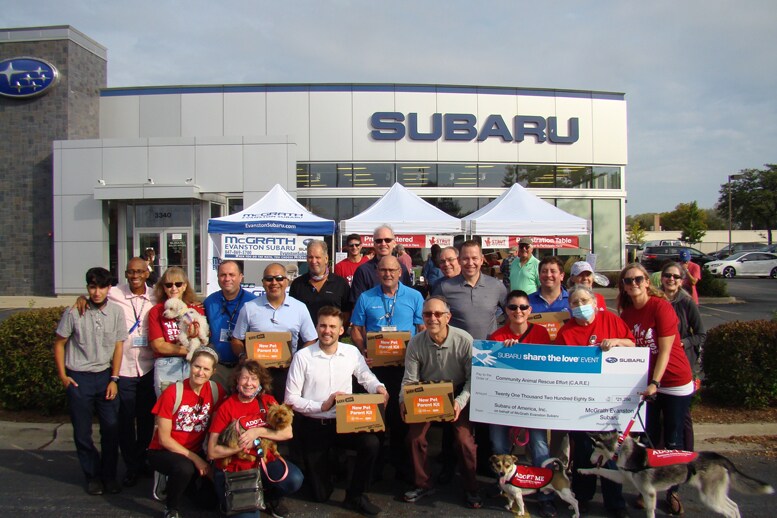 A core principle of McGrath's Subaru Loves Pets initiative is an ongoing commitment to help all pets find their perfect, loving home. We stand by this commitment by supporting local pet-adoption efforts.

Subaru of America is proud to have donated over $30 million to support the adoption, rescue, transport, and health of more than 250,000 animals.