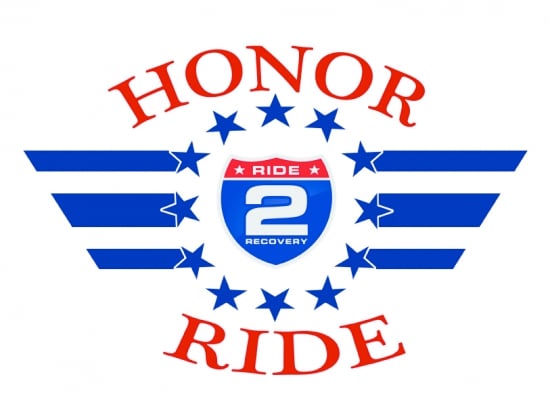 CHICAGO HONOR RIDE & RUN 2015 
Sunday, June 7, 2015
8am start time for bikes.  9am start time for runners/walkers. All participants, friends and volunteers are invited
to the opening ceremonies with Medal of Honor recipient, Allen Lynch.

3 non-competitive bike routes 18, 36 and 50 miles.   A 5k run/walk along the McCormick Trail and the Skokie Northshore Sculpture Park.
Bike Routes:   18 mile route   36 mile route
50 mile route

Following the ride and run/walk, starting about 10:30am, we're serving lunch, opening the climbing wall, listening to live music from the J & T Band, a local favorite. We'll draw the names of the winners of great prizes, like an iPod, or $100 Old Orchard gift cards.  Family and friends are invited to the after party from about 10:30am to 1pm.
Register Here to Participate in the Chicago Honor Ride & Run 2015

For more information about Ride 2 Recovery
click here
For information about fundraising goals and award prizes, plus team entry
click here
Presenting Sponsor:
UNITED AIRLINES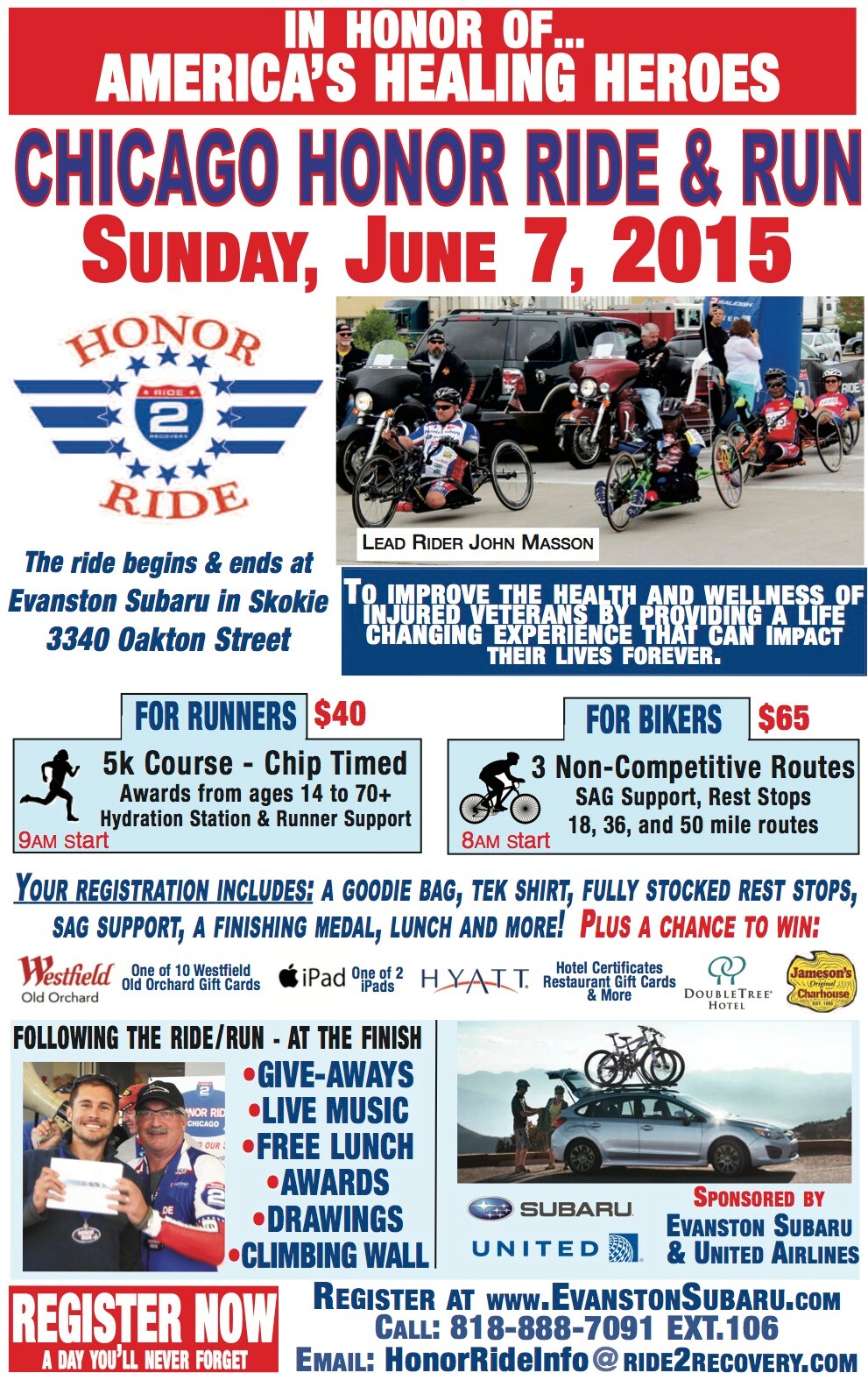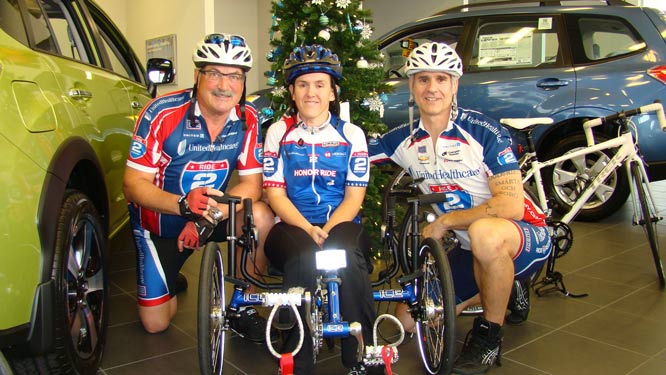 (left to right) Rob Paddor, Mandy Kloepfer and Chris Erickson for the 2014 Subaru Share the Love event.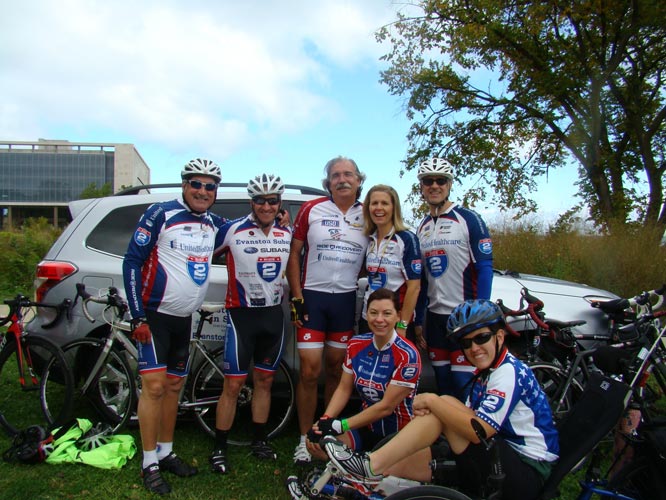 Team Subaru on the North Shore Century with the Evanston Bicycle Club 
Honor Ride Chicago
June 8, 2014